A South African national, Willie Breedt, was accused of stealing a staggering $16.3 million from almost 2,000 investors. He used his VaultAge Solutions scheme acting as the CEO to steal from the unsuspecting investors. The South African authorities tracked him down and a local court forced him into bankruptcy. This incident is one of the many crypto fraud cases reported in recent months.
Scammers have increased in the last three months are the coronavirus pandemic takes a toll on global economies.
According to a News24 report, this sequestration order was initiated on July 3 by Simon Dix. Dix is one of VaultAge's biggest investors who had entrusted Breedt with 7.5 million South African rands which is equivalent to $440,000.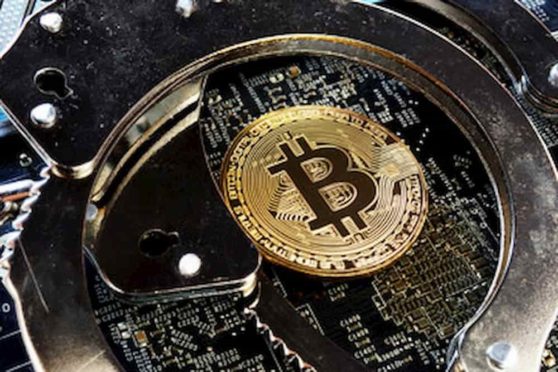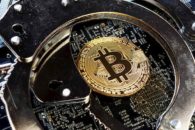 VaultAge Solutions was founded in 2018. At that time, it promised to offer weekly returns on customer deposits via crypto mining and trading. It was accepting deposits starting with a minimum of $50. The scheme's investors have supposedly received a mere 1% of the expected gains.
In January this year, Breedt shifted from Krugersdorp in Gauteng to settle at the luxury Marina Martinique Estate located in Aston Bay near Jeffreys Bay.
Breedt Hid In South Africa, Not Mozambique
Before he went into hiding almost two weeks ago, the VaultAge CEO opened a case of intimidation with the police in Jeffreys Bay. He decided to go into hiding after some of the irate investors who were led by a colonel in the South African National Defence Force hired 'debt collectors.' These debt collectors were tasked with finding Breedt and recovering all the victims' money from him.
The hired group caught up with the CEO at a guest house in the Silver Lakes Estate in Pretoria. Breedt had booked into the guest house using a fake name. Earlier reports suggested that VaultAge CEO fled South Africa for Mozambique back in December 2019.
Moments after the sequestration order was granted, 'the Hawks,' South Africa's Directorate for Priority Crime Investigation, raided that guesthouse. They confiscated a Ledger Nano crypto hard wallet and a laptop that may contain some of the missing crypto funds. Breedt is yet to be arrested according to News24.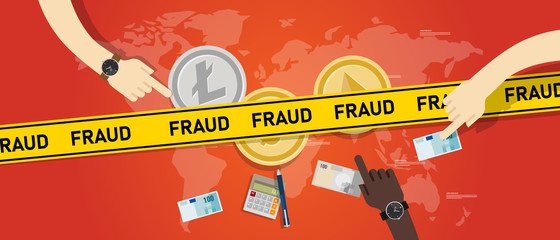 Also, the South African Reserve Bank has now assigned PwC to lead a thorough investigation into VaultAge crypto fraud allegations. PwC will additionally investigate all agents who might have performed any types of transactions on its behalf. Reports reveal that Breedt's bank account that had held $3.15 million was emptied earlier this month.
South African Trading Pool Faces Crypto Fraud Allegations
On July 8, the Texas State Securities Board (TSSB) ordered Mirror Trading International (MTI) to stop all its operations immediately. TSSB alleged that the South African bitcoin and forex trading network is operating as a multilevel marketing crypto fraud scheme.
MTI is a self-described investor club that promises to yield  0.5% daily returns for 76,000 members. This firm allegedly uses artificial intelligence-boosted bitcoin trades on many foreign exchanges. However, it has failed to deliver to its fast-growing recruits according to TSSB.
In that context, TSSB claimed that Mirror CEO Johannes Steynberg was operating an international multilevel marketing fraud. He is also allegedly recruiting salespeople who have no securities trading licenses. The regulator highlighted that Texans are among the fleeced victims.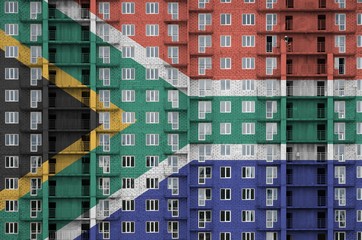 Particularly, TSSB accused up to four Mirror associates including Michael Cullison, Brian Knott, Forexandbitcoin.com, and Steve Herceg. TSSB accused these associates of misleading Texans on their securities trading qualifications and past business failures.
Cullison is the individual that manages the Forexandbitcoin.com email account and he denied committing any wrongdoing in an email to reporters. He explained that bitcoin is not a security and added that he is not a fraudster and MTI has not committed any crime. He said:
"I don't sell anything and MTI doesn't sell anything. I refer people to MTI and that's it. I leave my Bitcoin in MTI and it grows daily. The average is 10% per month. And it's compounding."
Analysts and authorities advise that everyone should do their due diligence before investing in any cryptocurrency-related project.