Create your 'Health Balance' with a Online Retreat
Balance is a new online platform allowing to create a personal balance map based on your health, self-realization and relationships. Created by an empowered team of Russian women designers, coders and copywriters, the platform was inspired by the "Wheel of Life Balance" which was popular in the United States in the 70s as part of personal coaching.
With 8 questions graded on a 10-point scale, the quiz is very user-friendly and intuitive, following distinctive color palettes associated with each life sphere in question. The result is an individual balance card, allowing to take a closer look at priorities and values that aid the pursuit of harmony.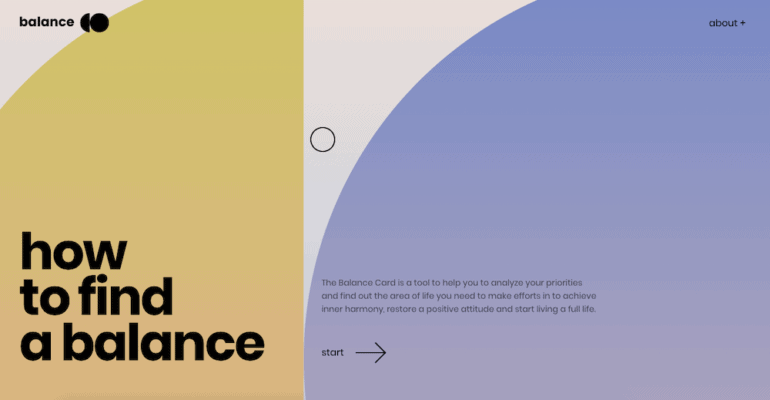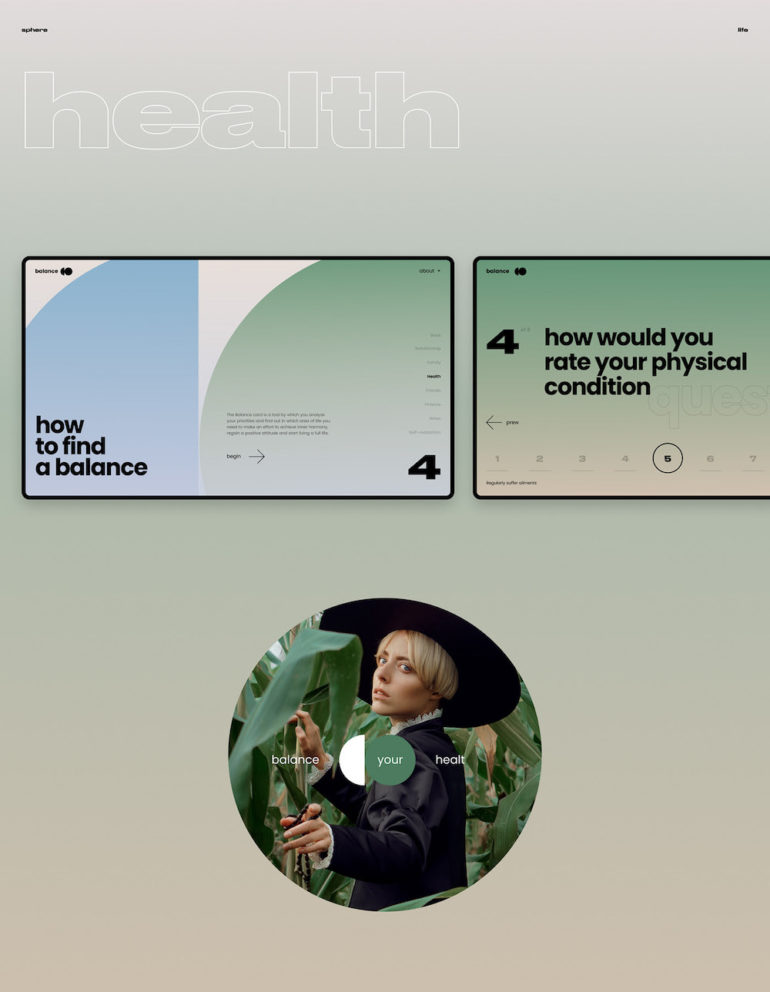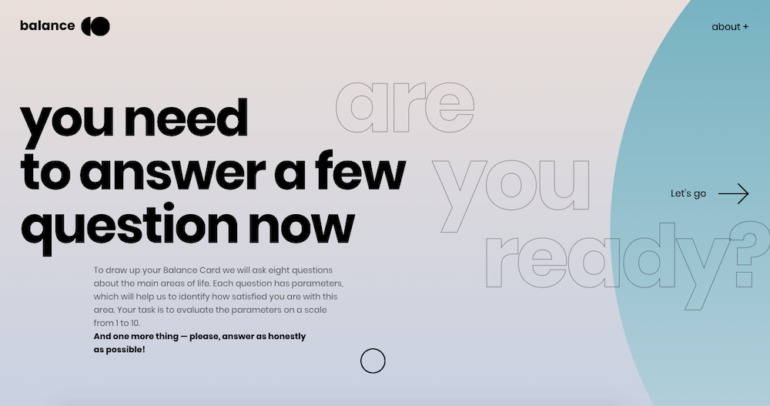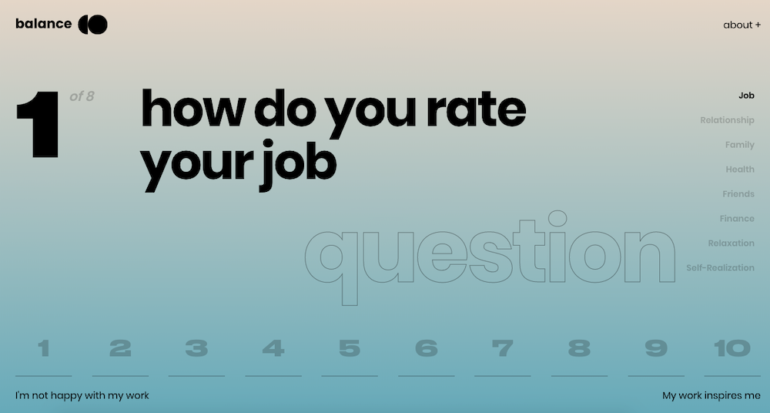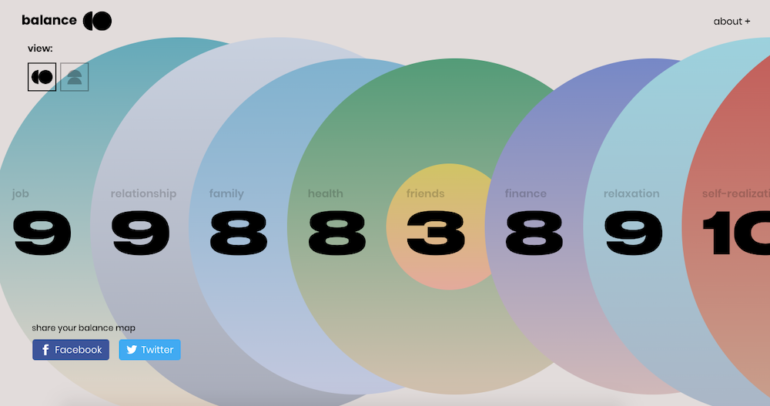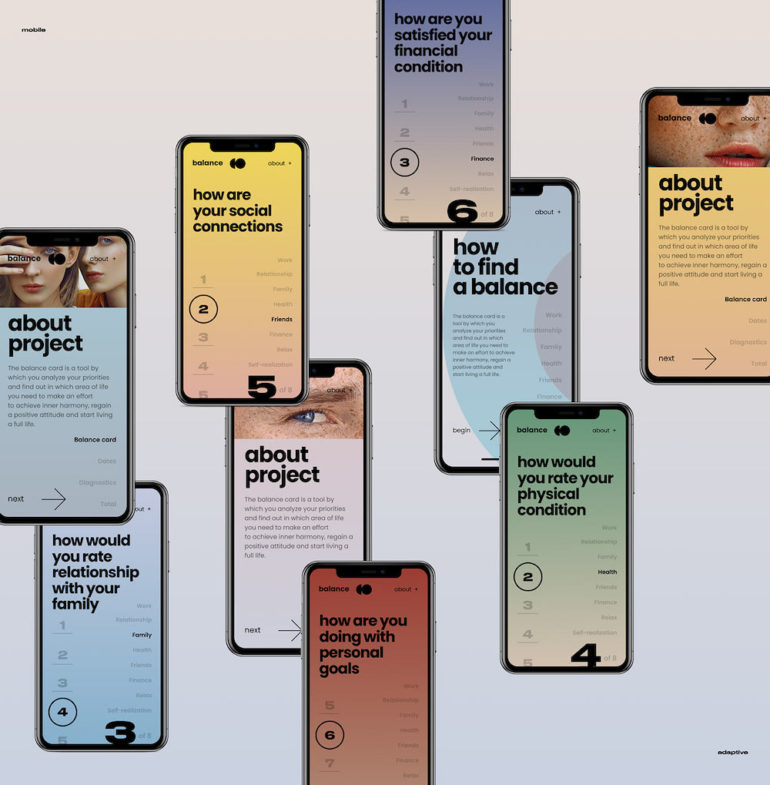 Make sure to also have a look at

The Lifewheel Journal

– It's a reflection tool to help you build self awareness and create more life satisfaction and balance, now…

Lifewheel.com
www.balance-map.site