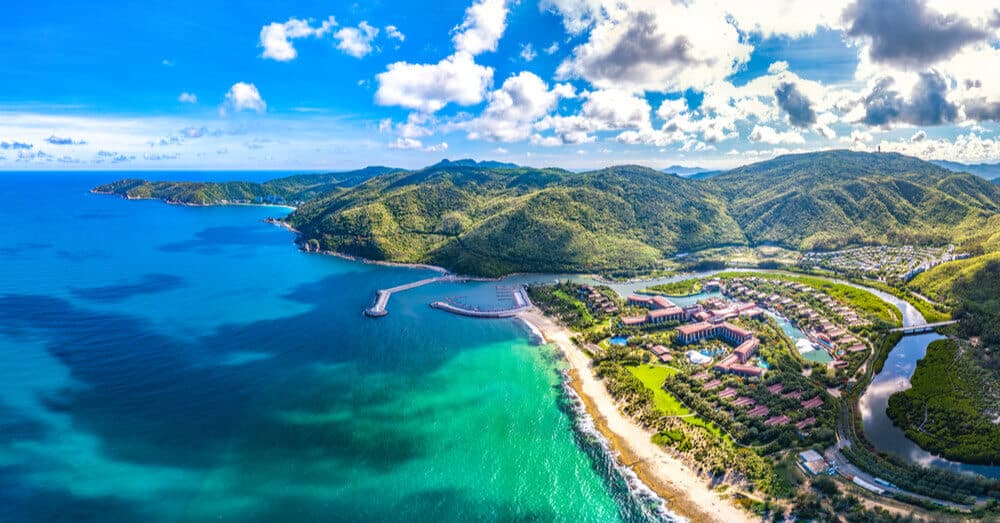 Hong Kong's new competitor to make clever use of blockchain technology
Chinese authorities have unveiled their masterplan to build its largest Special Economic Zone (SEZ) in the Hainan province on June 1, according to Xinhua News. The country aims to turn the Hainan island into a world-class free trade port with a focus on escalating the development of its financial market through free trade, investment and cross-border capital flows across the island.
The announcement comes at a time when China's largest free trade hub, Hong Kong, is facing threats by the US regarding the withdrawal of special privileges. As concerns raise regarding Hong Kong's future status as an international financial hub, Hainan is China's answer.
One of the key strategies being pursued by the Chinese Government in Hainan is to encourage the use of blockchain to reform government functions. Authorities believe that modern technology, like blockchain, will aid in building a comprehensive, standardised and effective free trade port governance system.
"We should give full play to the role of modern information technology, such as big data and blockchain, standardize government service standards through government service platforms, realize government process reengineering and government service, and strengthen orderly sharing of data and improve government service and governance level," they added.
Last December, the Hainan Free Trade Zone (FTZ) pledged 1 billion yuan ($142 million USD) towards "supporting the blockchain industry through talent cultivation, technological application, social investment and other aspects." China has also promised it is committed to strengthening applications of blockchain technology in the areas of certifications, IP transactions and more. The country also aims to use the technology to explore new models for the development of free trade ports.
The decision to develop the entire southern island of Hainan as a Free Trade Zone was announced by Chinese President Xi Jinping in 2018. Since then, China's richest man, Jack Ma, remarked that Hainan must "overtake Hong Kong" in the Business Leaders' Advisory Council last year. Hong Kong is known for its free capital convertibility and hedging mechanisms that make it ideal for short-term investments with potentially high returns. In contrast, Hainan is being developed in an open financial market that hopes to attract foreign investors for the long term on the Chinese mainland market.
The plan, jointly issued by the Central Committee of the Communist Party of China and the State Council, states that the Hainan free port is expected to be established by 2025 and will fully mature by 2035.