Will Blockchain Technology Rule the World because of COVID-19?
The COVID-19 pandemic has brought about great change within the world economy. Every aspect of our lives has either been brought to a standstill or changed completely. Blockchain technology is one of those aspects of human existence that has been largely unaffected by the coronavirus.
E-crypto News reached out to industry experts to find out their thoughts on the issue. Here is what they had to say.

In 2020, blockchain will continue to grow in the finance sector, ahead of other sectors. Applications like food tracking, authentication of goods, and storage of sensitive data involve significant regulatory work to tie real-world objects to their tokenized equivalents.
The most significant breakthrough in this area that we'll see is the application of blockchain's fundamental technology to sovereign currencies. China may
well attempt an experiment in a model city like Shenzhen this year, and Sweden is another country interested in this possibility.
There will be greater consolidation in the blockchain space. Many companies were not prepared for the crisis, whether in terms of infrastructure or their financial arrangements. Well-prepared start-ups will be accelerated as a result.
Cryptocurrencies will also become increasingly used as non-correlated investment options. If you look at the recent market crisis precipitated by the coronavirus, cryptocurrencies and the stock market were only correlated for a little over one week.
Bitcoin's drop was primarily a liquidity issue – gold also had the same behavior in that period – and it quickly became apparent that the currency was oversold. The markets are once again uncorrelated. This will drive further interest in blockchain-based financial instruments.
It's quite possible that, by the end of the year, we may even see what mass adoption will look like. The kind of services and tools that will be used widely in the future will probably already be available this year.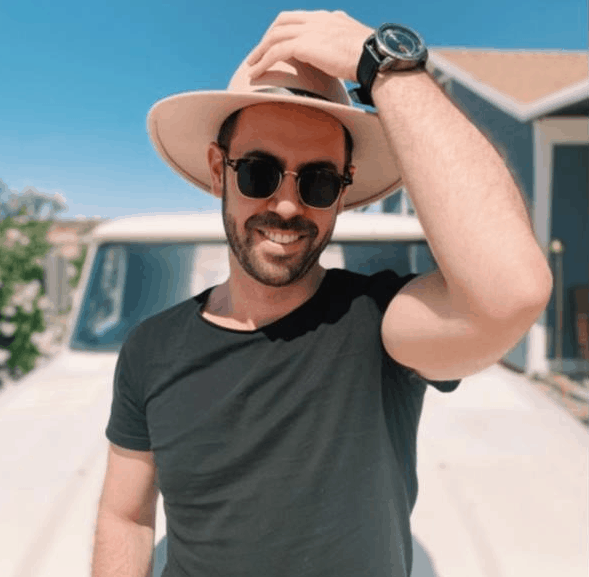 "I could see blockchain coming into play with HIPPA compliance as it acts as a verified and largely unchangeable record keeper that might be a new and innovative way to manage medical records.
There could also be a banking play here too where more financial institutions adopt blockchain as their ledger. Moreover, I could see blockchain also limiting interactions where you'd need to be present to sign a contract.
For example, the real estate industry could use blockchain to manage the close process so you don't need to go into the offices of a title company but can complete the purchase transaction virtually without having to go anywhere in person
Ultimately, the blockchain trend will continue to rise because it is an objectively better way to manage records and perform transactional actions."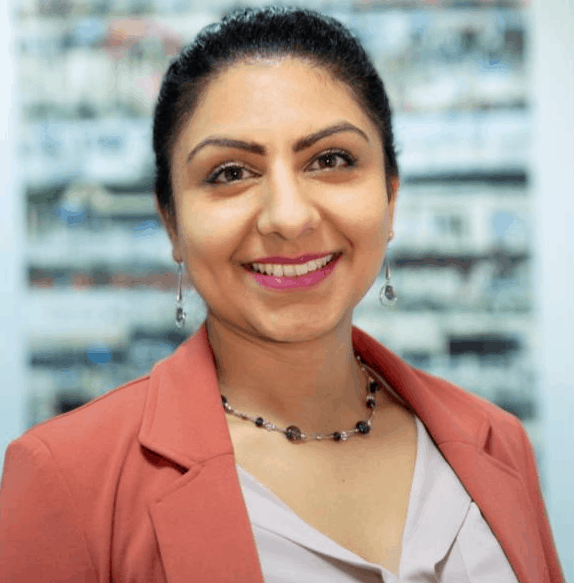 Sukhi Jutla COO, MarketOrders Author of "Escape The Cubicle: Quit The Job You Hate, Create A Life You Love"
"The COVID pandemic is certainly going to change how normal life used to be. This pandemic has highlighted the need for money to be able to flow seamlessly and quickly to those who need it. Many countries have been
criticized for not being able to get funds quickly to businesses and people who are struggling financially due to COVID as systems are slow and traditional banks are still the main gatekeepers of the funds that need to be distributed such as business loans to save businesses.
Perhaps, this pandemic will now prompt people to question why they need to outsource their financial needs to inefficient third parties and instead turn to blockchain technology that could help people access their finance faster and send and receive much-needed money in a matter of minutes rather than getting stuck in bureaucratic red tape.
With so many people already embracing digital cash and using cards to make payments perhaps we are now just one step away from paying for our groceries from our digital wallets connected to blockchain technology.
Banks have been criticized for not helping businesses access the vital grants and loans being distributed by the Government. Perhaps, if funds were distributed using blockchain technology, those who need the help can get it faster with digital records being stored on the blockchain ledger."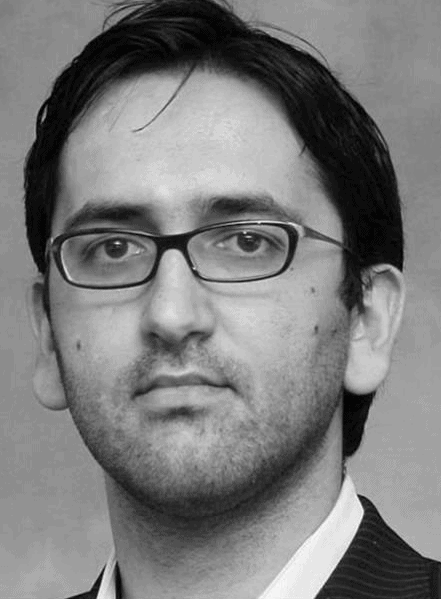 Dr. Murat Kantarcioglu, professor of computer science and cybersecurity expert at The University of Texas at Dallas,
I believe blockchain technology will be critical for decentralized data, and AI model sharing (an area I work on). In addition, it will continue to make inroads in different application domains. Still, I believe that the adoption process will take longer.
Therefore, in the immediate future, blockchain technology will not rule the world. In the long term, many applications that depend on smart contracts will emerge. In terms of cryptocurrencies, I believe Bitcoin will be the most important one in the near future acting more like a digital gold then digital currency.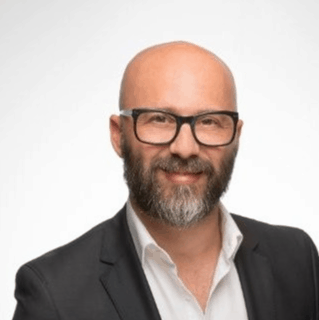 Generally speaking, Self-sovereign identity (SSI) is a model for managing digital identities in which an individual has sole ownership over the ability to control their personal data. Individuals with a self-sovereign identity store their data to their devices (backed up to their household backup service for recovery) and provide it for verification and transactions without the need to rely upon a central authority running a central repository of data. With self-sovereign identity, users have complete control over how their personal information is kept and used.
The question is how do you trust digital credentials if they are stored and owned by the individual? There is no central authority that makes sure credentials have not been tampered with. This is where cryptography and blockchain come in.
Credentials are digitally signed by the issuing authority and the blockchain holds the cryptographic keys to verify the authenticity and validity of the credential. Blockchain is immutable so these keys cannot be changed.
The keys are meaningless by themselves and do not hold private data but If the individual changes even one letter in the credential they store on their device, the keys will not match. When inspectors receive the credential from the individual they can retrieve the keys from the blockchain and verify the credential is valid and was not tampered with.
Velocity Network Foundation (www.velocitynetwork.foundation) is built to be the Internet of Careers, the world's network for Self-sovereign career identity.
Velocity Network addresses a subset of the overall identity records, including all records related to the individual's career history and education.
Users store their data to their devices (backed up to their household backup service for recovery) and provide it for verification and transactions without the need to rely upon a central repository of data.
Velocity Network's immutable, tamper-proof blockchain does not store any personal data but only the cryptographic keys associated with the credential issued to the individual, to verify proofs of its validity. The blockchain will also store issuers and inspectors' profiles, as well as their Velocity token transactions and the smart contract that governs the use of the network – none of which is private data.
Privacy by Design was embedded as a high priority non-functional requirement for the Velocity Network right from the start. There is no central database that stores private information that can be hacked.
Hacking the blockchain is useless as it stores no personal data but only the verifiable proofs of the credentials. If you want to hack someone's credentials you need to hack their device, and even then, you will not be able to use them or tamper with them.
One more important issue is that with Blockchain there is no central authority you need to trust. Ledger is maintained over many nodes and consensus across all nodes is achieved through complicated consensus algorithms.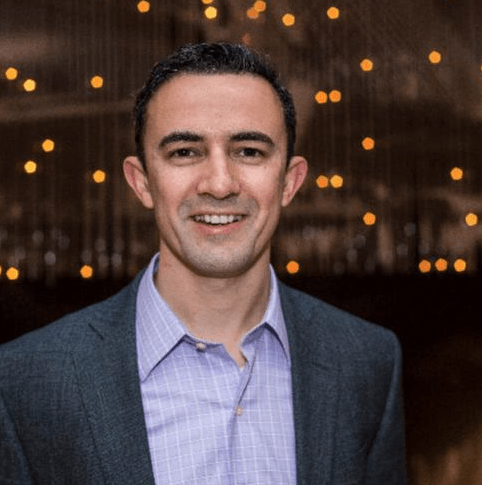 As much as I love blockchain, it will not rule the world because of COVID-19! The technology is still in its infancy and the reality is that it is not meant for everything. We still lack mature infrastructure, a critical mass in human capital–although, many brilliant and passionate people have joined the industry–and a homerun use case that justifies significantly more investment.
However, COVID-19 has proven that there is a need for privacy-preserving decentralized technologies, and having systems with programmed supply limitations seems to be an added bonus in a world of central banks gone wild!
Many people have had their eyes opened to the major drawbacks of the old system (i.e. banks, heavy regulatory barriers limiting competition) because of this pandemic and will be demanding more. If anything, COVID-19 is another catalyst that blockchain needed for awareness as a viable alternative to an old system that seems to be failing too many people when they need it most.