Ever since President Xi Jinping encouraged the private and public sectors to cooperate in the development of blockchain in China, the sector has seen massive and rapid growth. The digital yuan already entered its pilot stage and reports from the Asian economic powerhouse indicate that it might be released for public use before the end of this year.
The country's central bank, the People's Bank of China (PBoC), has now issued documents and evaluation rules about the application of blockchain in China's financial institutions. Some of the institutions targeted by these rules include security companies, banks, and insurance firms based on media reports. This is the first time that the top authority has issued regulations for blockchain application in the country.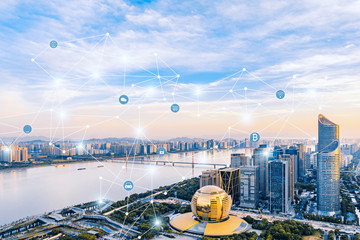 These documents compel financial institutions to extensively evaluate blockchain technology on various fronts including performance, technology, and security. In-depth evaluations are meant to determine whether or not the blockchain technological application system can guarantee the safety and stability of operations essential for the financial network in an objective and fair manner.
The PBoC Issues Directives For Application Of Blockchain In China
PBoC needs financial institutions to create and enhance risk aversion mechanisms for blockchain application. Furthermore, institutions must conduct external safety assessments regularly to support the application of blockchain technology in the financial sector. Financial institutions should also complete filing their work for blockchain applications.
It also encouraged associations in the sector to boost their management in the application of blockchain technology. In that connection, they can create strong internal mechanisms for self-inspection and information sharing.
These rules that the central bank issued apply to brokers, private investment funds, banks, non-bank payment institutions, futures companies, Union Pay, and fund companies. Several financial institutions including the Industrial and Commercial Bank of China and the Agricultural Bank of China have been scaling up their efforts in the last two years. They are striving relentlessly to ensure that they apply blockchain technology correctly to their financial services.
China Wants To Implement Blockchain In Equity Trading Centers
As PBoC issues directives on how to implement blockchain in China, the country's Securities Regulatory Commission is also working on the sector. The Commission announced that it has now allowed regional equity markets to experiment with blockchain technology in the equity trading sector.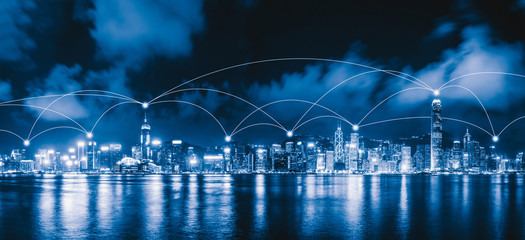 The China Securities Regulatory Commission, or CSRC, recently announced in a letter that it has approved five regional equity markets. These will include equity centers in Shanghai, Shenzhen, Beijing, Zhejiang, and Jiangsu. They are some of the regions that got authorization to start experimenting with a blockchain pilot in early July.
Blockchain And Equity Trading
Beijing Local Financial Supervision and Administration reports suggest that the next step for the CSRC is to guide Beijing Equity Trading Center to conduct the blockchain pilot. It is believed that the trading center in Beijing has set up a 'relatively perfect infrastructure' for equity registration, transaction transfer, and custody.
The administration says that they have taken the lead in virtual equity registration custody coupled with equity change of enterprises operating in China. Beijing's Equity Trading Center had served over 1000 unlisted joint-stock firms in the city by June 30, 2020.
They have already been entrusted with equity for nine commercial banks. These include one private bank, one rural commercial bank, six rural banks, and one direct selling bank. Their cumulative share capital is over 21 billion yuan which is worth around $3 million. All these endeavors indicate that blockchain in China is growing continually.
Shenzhen Stock Exchange, Beijing Equity Trading Center, and other regional equity market operators allegedly unveiled a regional equity market intermediary credit reference blockchain sometime in 2017.
According to previous reports, China's Internet Finance Association stated that the country's use of blockchain networks has matured in recent years. Experts in the Asian nation have also held a seminar exploring the implementation of blockchain in China's new 'social credit system.'