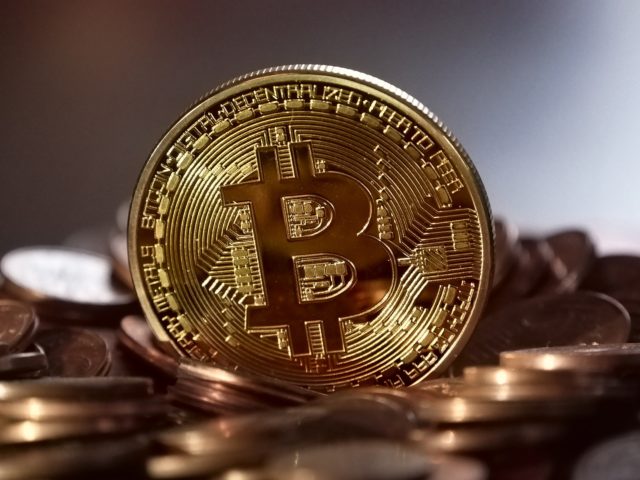 Bitcoin prices have been topsy-turvy since the beginning of the Covid19 pandemic. This led to one of the biggest downturns of the first cryptocurrency. In the second week of March, Bitcoin prices slid below $4,000. This prompted fears of a cryptocurrency meltdown.
It also created a new paradigm where most members of the cryptocurrency community are very much afraid of what could come next.
The truth is that there is virtually no need for such a meltdown. Bitcoin and cryptocurrency prices are volatile. This has not changed as Bitcoin prices have climbed over $6,000. A quick look at Bitcoin price charts shows quite a bit to expect.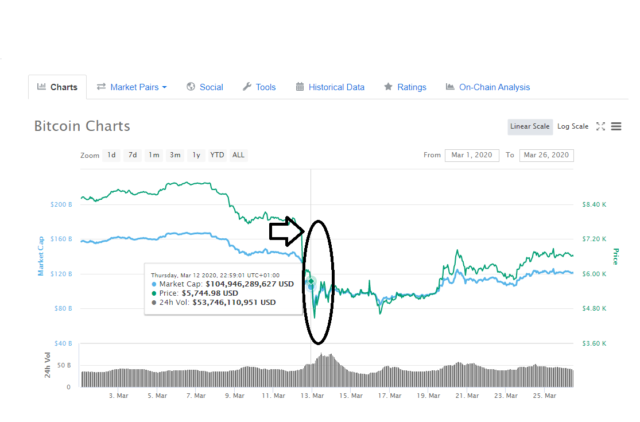 One thing to note is that bitcoin prices are driven by technical factors often when there is a general fundamental consensus in the markets. In times like these, (the Covid19 pandemic) the technical factors will weigh in more often than the fundamental factors because we already know what to expect.
However, certain market shifts are also expected when something major happens. More on the difference between the two is going to be explained shortly.
A cursory look at Bitcoin prices tells us many things. The shall be discussed summarily.
Things were Alright on March 9th, 2020
On March 9th, 2020, we can see that Bitcoin prices started to slip as the markets responded to the coronavirus situation in Italy. The situation around that time wet from bad to worse pretty fast, This caused concern to some investors in the crypto space but it wasn't bad.
The numbers of the dead and sick across the world started to filter in. This created panic sell-offs in not only the cryptocurrency markets but also in traditional markets as well. All the financial markets dropped and are still dropping despite the best efforts of governments.
That same week, even on the 12th of March, Bitcoin prices were still $6,000. This indicated that Bitcoin prices were still higher than the stock market crashes of previous days in terms of loss ratios. Investors' confidence in the cryptocurrency was still high and prices were hovering around the $6,000 mark indicating some form of stability.
March 13th, 2020 Was a Gloomy Friday for Bitcoin Prices
March 13th was a Friday (pun intended). Things started to go bad fast. Prices just went haywire. Everyone in the crypto space was confused as to what exactly was happening. Many have already indicated that Bitcoin prices failed the Covid19 test because of that specific day but that is not necessarily so.
On that day, Bitcoin prices fell to below $4,000 at some point. many had wondered if this was the beginning of another version of crypto winter. Those who are still ruled by Fear Uncertainty and Doubt (FUD) had already started checking up doomsday predictions on google.
This also made everyone think that Bitcoin had gone to the grave like other financial assets. However, a few things happened that day. They also weren't connected to the Covid19 pandemic.
Two Cryptocurrency Exchanges Crashed
Premier cryptocurrency exchange Bitmex crashed alongside Deribit, a little-known cryptocurrency exchange in Europe. These outages were a result of outages due to denial of service (DDOS) attacks. There immediately was a selling frenzy as everyone who is into cryptocurrencies for the short-term now displayed their emotions.
Prices kept increased volatility for a couple of weeks. Many people lost their portfolios in the process.
This created a gap as those who always thought that the cryptocurrency markets will keep going up left. They forgot to factor in its extreme volatility.
Bitcoin prices since then have eased off the downward trends as prices have eased off on the downward trend. The announcement of stimulus by governments have sent all the markets back into positive territory. Bitcoin prices were already in positive territory before this occurred.
Bitcoin prices are now set to reach the previous psychological ceilings while other financial markets are set to recover. This is because most of the business fundamentals that covered other financial institutions are mostly either halted or gone. The one fundamental that functions the most for Bitcoin is at play again.
Bitcoin Prices Will Still Go Up
While most analysts and other financial experts who think they ave figured Bitcoin prices out give one reason and the other. Bitcoin prices will still be in demand and more so during times of chaos because it's driven by math. The concept of trustlessness is one feature that other traditional financial markets don thave yet.
Decentralized Ledger Technologies has created a new paradigm where central authorities aren't needed for trust to ensue. This makes the underlying asset on the ledger to be driven by purely market forces and to be subject neither to speculation nor central control. As such, Token prices will retain their original values and due to market volatility might even rise.
We also have the Bitcoin halving event coming up in addition to the Covid19 situation. This then means that Bitcoin prices may just break the $10,000 price barrier due to the stay-at-home restrictions put in place by governments. There will be renewed interest in cryptocurrencies and as such this interest will translate into involvement.
Increased Adoption Shall Occur
Increased adoption will mean that Bitcoin prices will experience a rebirth and a surge is therefore in order. We shall see a rise in adoption and all sorts of new startups will be founded remotely. If the Covid-19 situation persists (which it would), we shall start to see the effects of restrictions as remote collaborations will be on the rise.
Central authorities will lose their control over capital flows. Bitcoin and the Altcoins offer the way out for new startups seeking ways to collaborate remotely and securely.
In answer to the question posited, No! Bitcoin prices will not crash because of COVID-19 but rather rise. This may be the year of breakout that all the HODLers have been waiting for.