Smart speakers come in a range of sizes and have varying features and prices. Honestly, if you're looking to buy one, it can quickly get confusing trying to figure out which is the best for you.
So, to help you properly outfit your office with premium sound and voice control, ZDNet has hand-picked 12 smart speakers that satisfy a range of wants and needs. We first looked at all the top brands, then combed through dozens of listings across several retailers, and absorbed what the user reviews had to say. Ultimately, we landed on this bunch. Most of them offer Alexa and Google Assistant, and they all offer the ability to stream tunes over Bluetooth.
These are the connected speaker systems to invest in if you want to impress your friends and truly immerse yourself in high-def sounds. But, if you don't feel like spending tons of cash, we did include some cheaper options at the bottom.
Disclosure: ZDNet may earn an affiliate commission from some of the products featured on this page. ZDNet and the author were not compensated for this independent review.
Top-of-the-line Bose speaker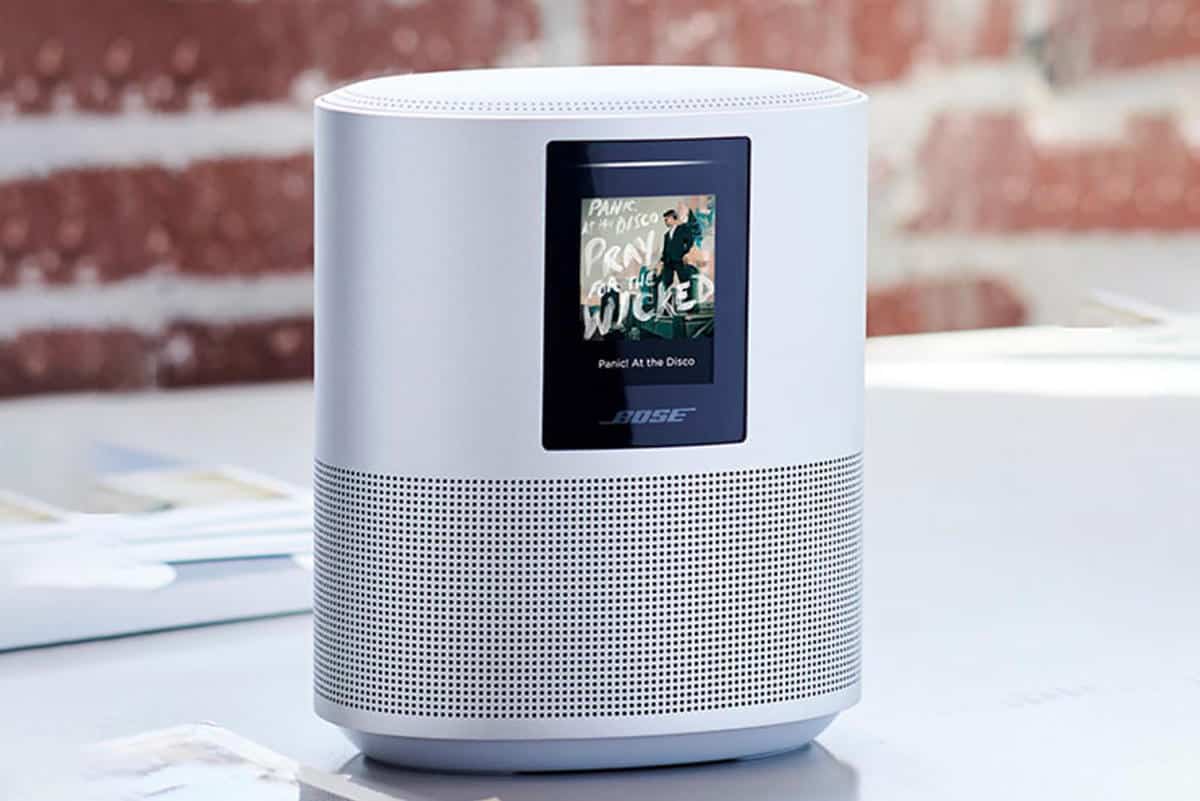 Bose is known for creating great sound systems, and the top-of-the-line Home Speaker 500 is a great example. It has two custom speakers that face in opposite directions to fill whatever room you place it in with high-def sound. The Bose Home Speaker 500 works with both Google Assistant and Alexa, and it has a neat LCD screen that shows what's playing.
$300 at Amazon
Bose speaker with 360-degree sound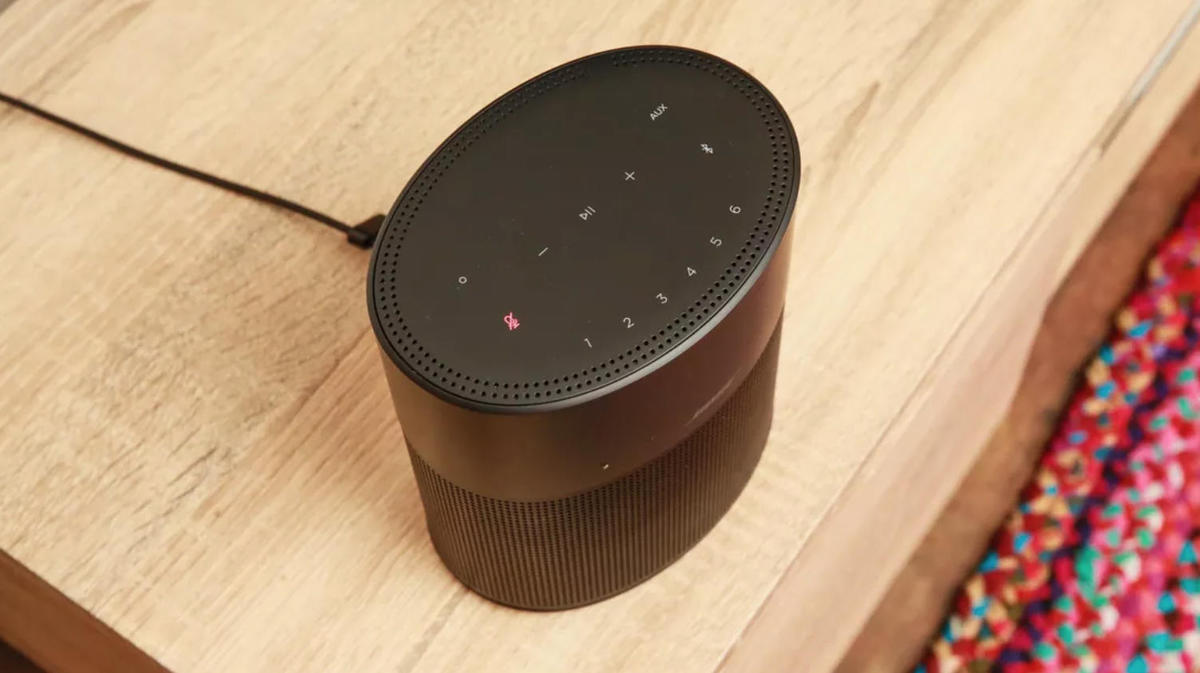 At first glance, the Bose Home Speaker 300 looks the same as Home Speaker 500 — just minus the LCD display screen. However, the Home Speaker 300 is built to blast 360-degree sound from all around the device compared to the 500's dual drivers that bounce sound off of the walls. It works with both Google Assistant and Alexa, and it's available now for $60 off its regular price.
$200 at Amazon
Top-of-the-line Google speaker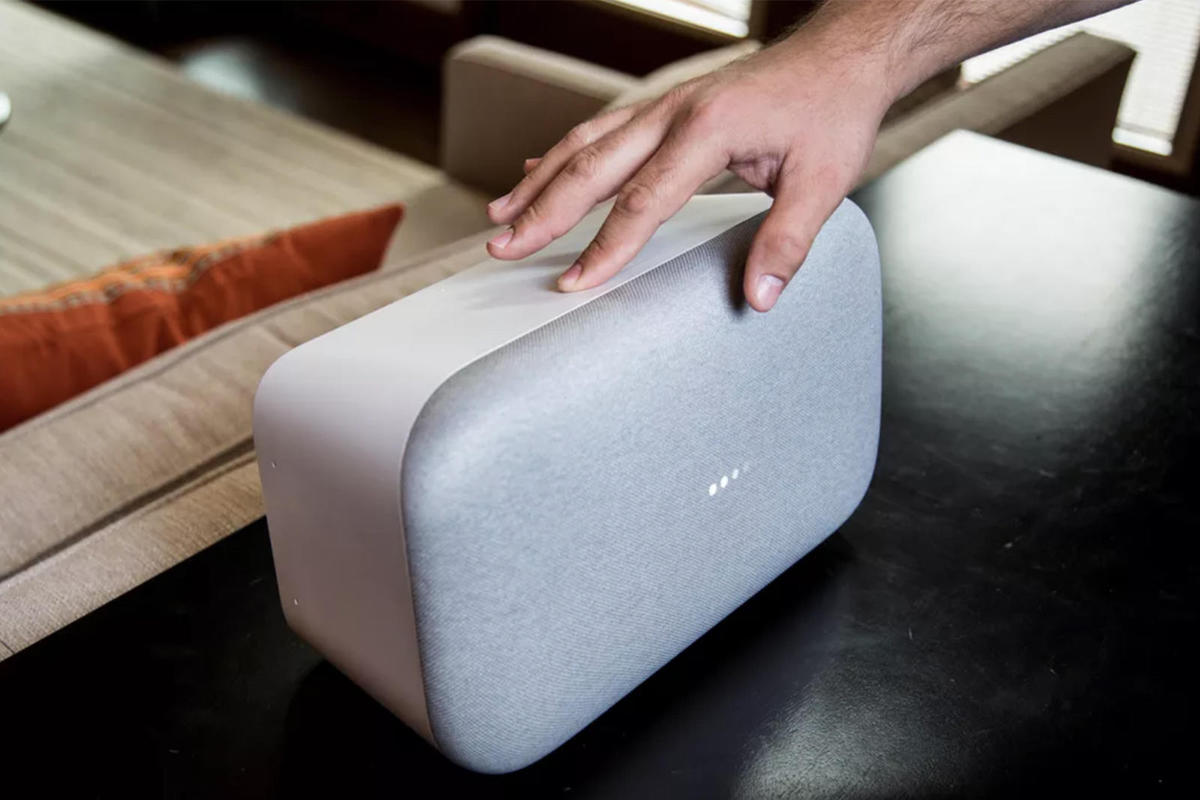 The Google Home Max is Google's high-end smart speaker. It obviously offers Google Assistant smarts, but it also provides deeper and clearer audio than Google's other smart speakers, thanks to two 4.5-inch subwoofers and custom-made tweeters. (If you're looking for a cheaper smart speaker withGoogle Assistant, there's the $80 Google Home and $25 Google Home Mini.)
$300 at Walmart
For those who own everything Apple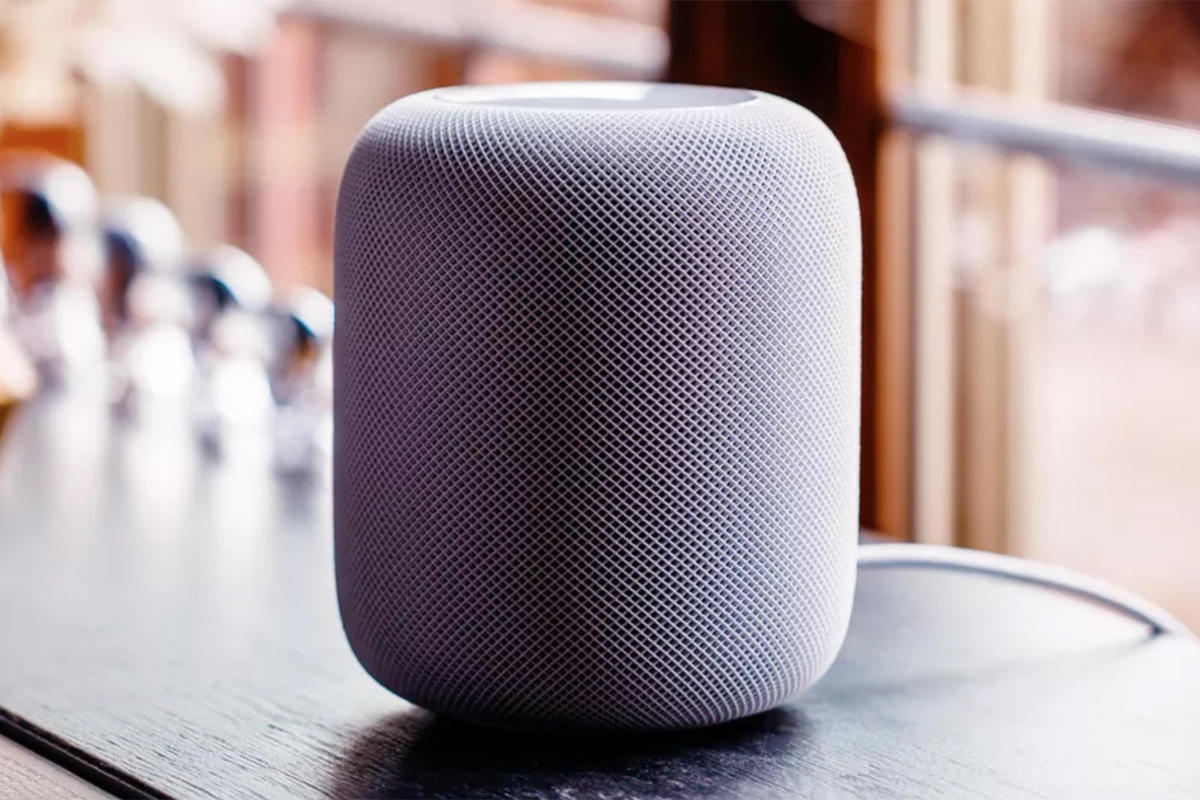 The HomePod is the best smart speaker choice for those who own everything Apple. It has excellent bass and consistently superior sound quality. It features an Apple-made woofer and a seven-tweeter setup. It is easy to get started with, too: Your iPhone and other Apple devices immediately recognize the HomePod, so you can quickly begin using Siri to stream high-fidelity music. Plus, Siri can hear you from across a room with the HomePod's six microphone array.
$300 at Walmart
Top-of-the-line Echo speaker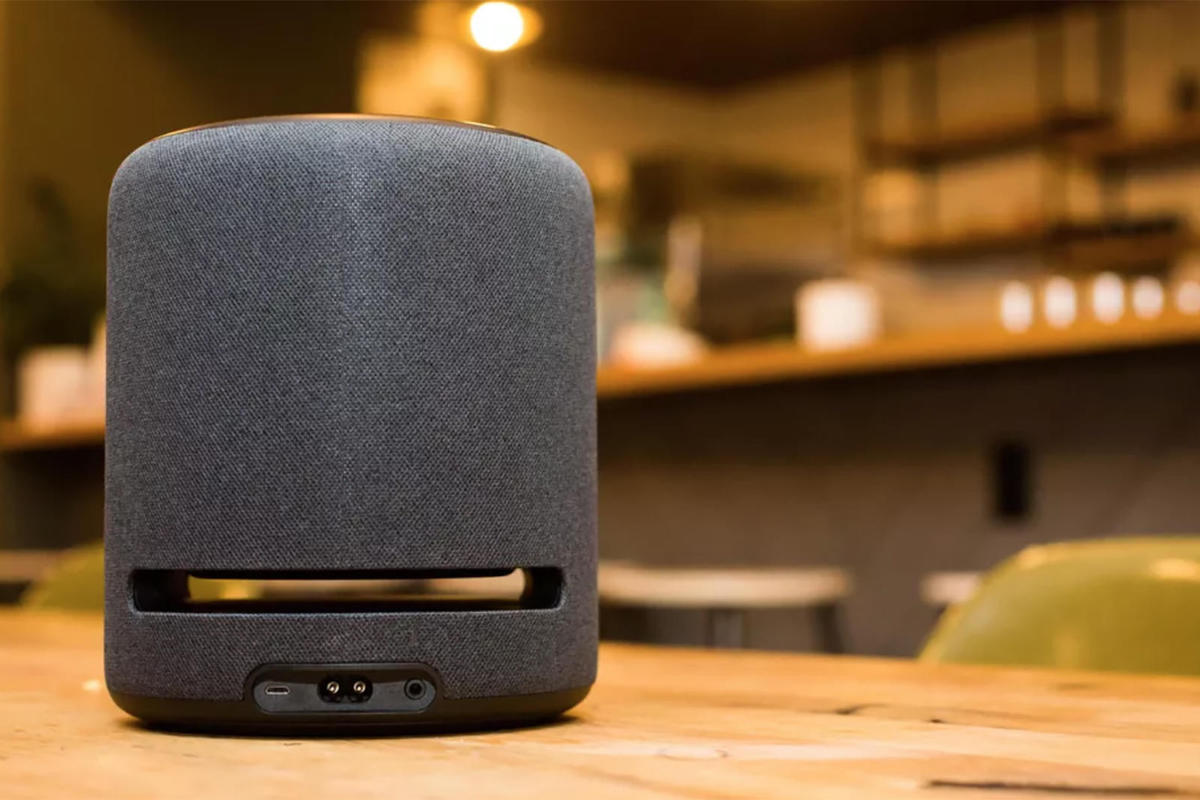 Amazon's largest Echo speaker is called the Echo Studio. It's a high-end choice with high-fidelity sound and an equally high-end price. But, for $200, you're getting 3D audio with a five-speaker setup and Dolby Atmos support. There's all the native Alexa functionality you can expect from an Amazon device, too.
$200 at Amazon
Best affordable smart speaker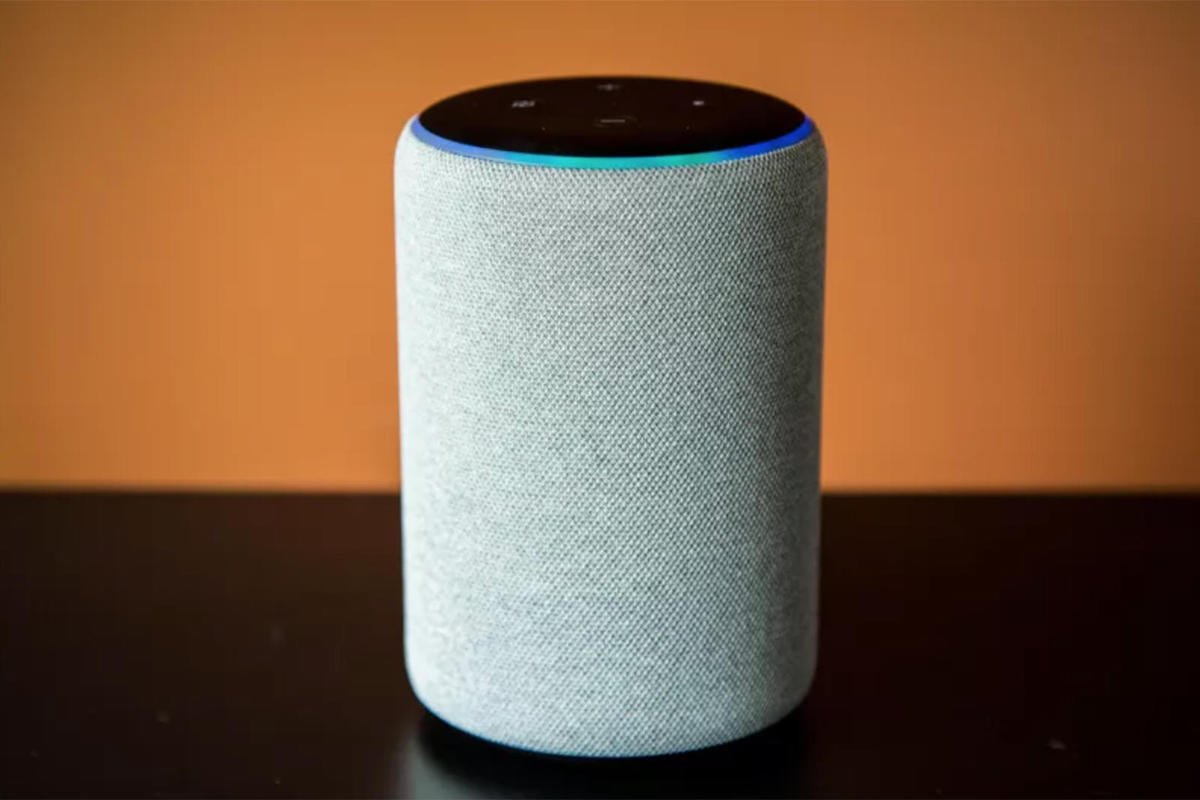 Amazon's second-generation Echo Plus is basically a beefed-up version of the regular Echo smart speaker. It brings a temperature sensor, upgraded speakers, and a Zigbee hub. Even better, it's much cheaper than comparable smart speaker options, such as the Sonos One.
$150 at Amazon
Best bang for your buck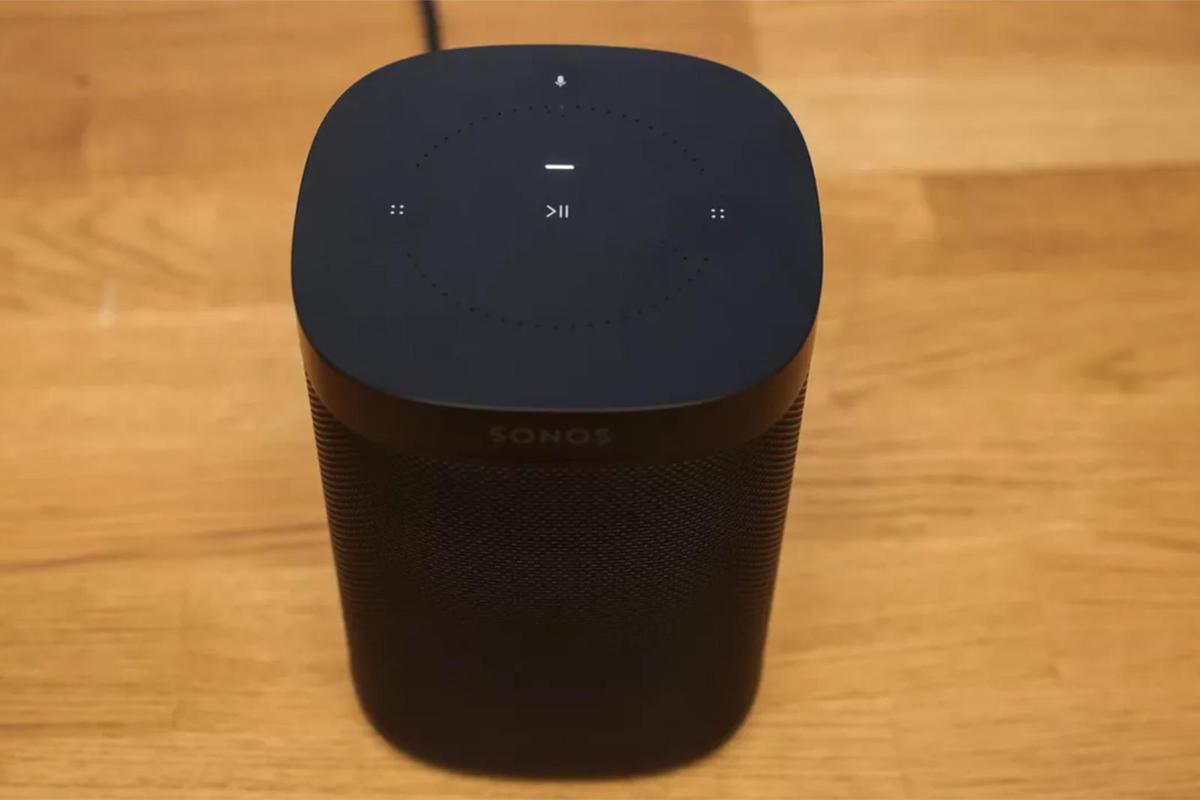 The Sonos One offers both Alexa and Google Assistant voice control, but with better sound quality than any similarly priced smart speaker. It packs far-field microphone performs, works great with the Sonos multiroom system, and it can pair with a second Sonos One for stereo sound. It supports Apple AirPlay 2 and Spotify Connect, too. At $200, it's probably the best bang for your buck in terms of smart speakers.
$200 at Amazon
Best portable smart speaker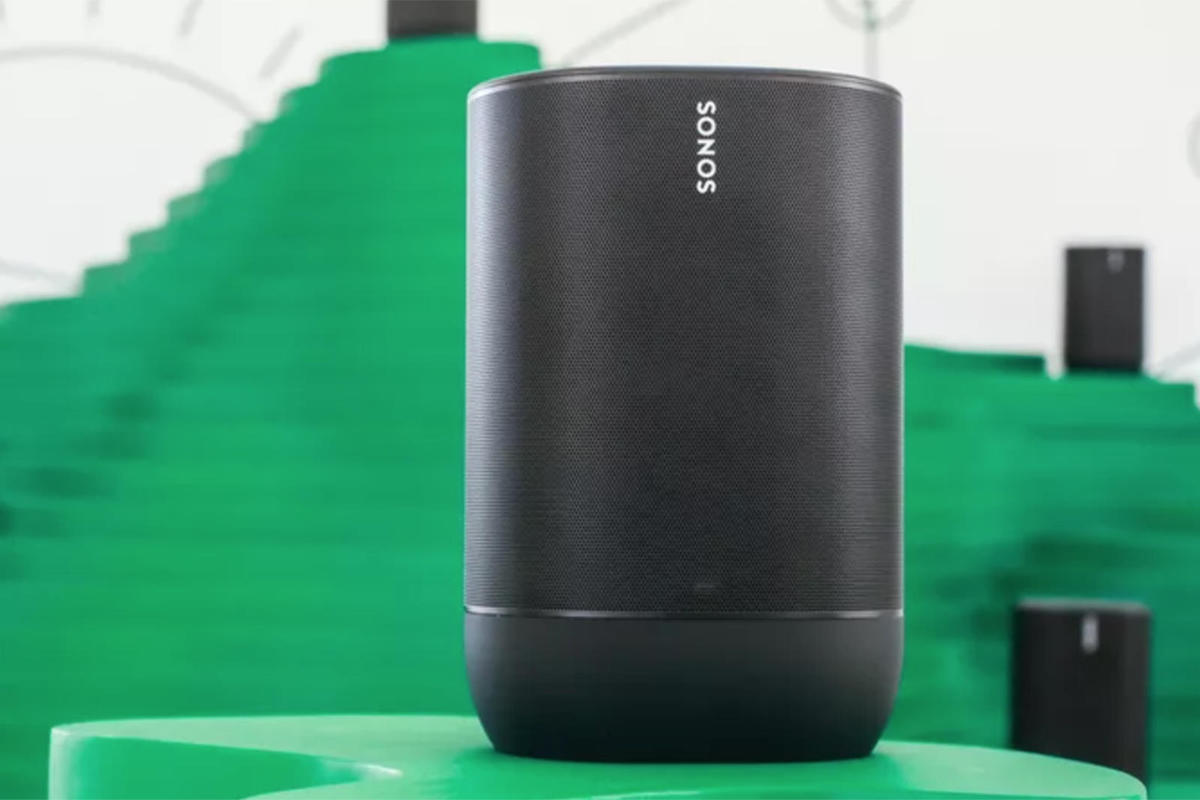 Now we're getting into more portable smart speakers.
The Sonos Move is the latest smart speaker from Sonos. It has built-in Alexa and Google Assistant and Bluetooth capabilities. But what really makes the Move stand out is that it has a rechargeable battery with 10 hours of life, making it a great choice if you plan on moving in and out of or around the office pretty regularly. It also has a weather-proof body in case you get caught out in the rain or bring it to the beach on holiday.
$400 at Amazon
Best soundbar smart speaker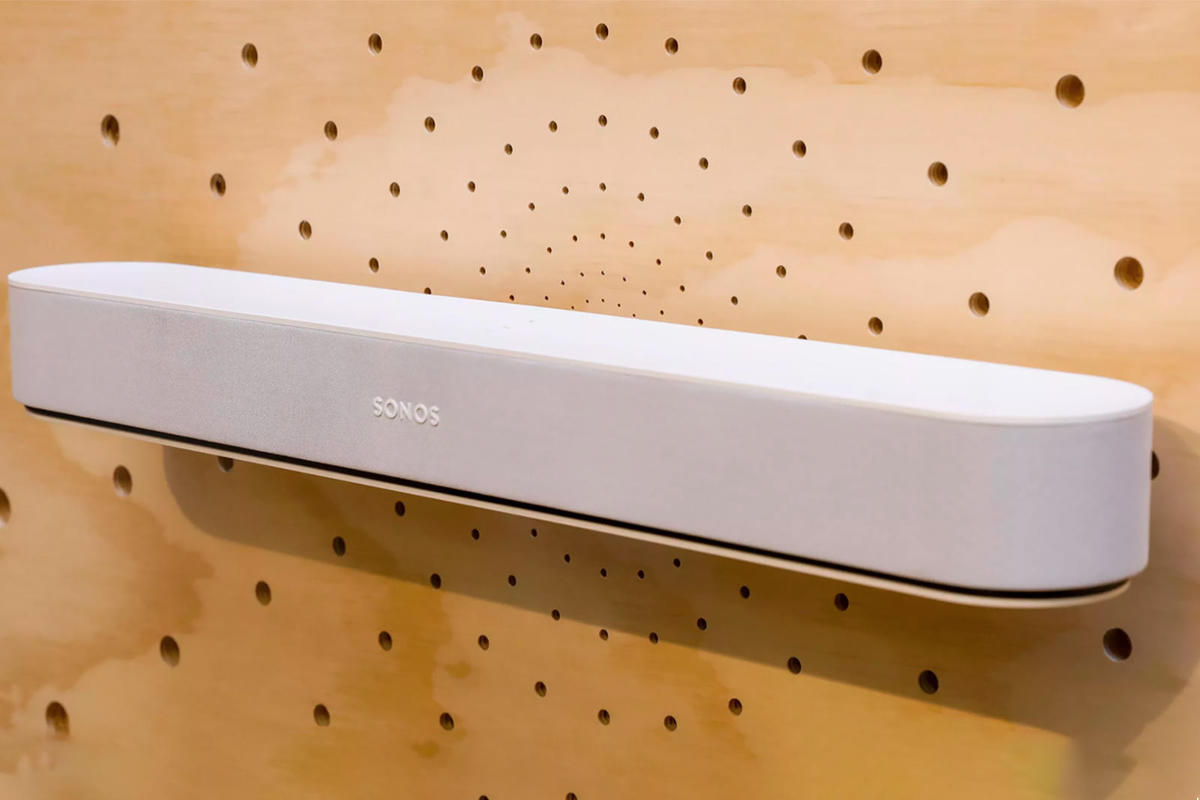 The Beam is an Alexa-enabled soundbar. Yes, that means it isn't really a smart speaker, but it can work as one. Plus, it can easily be connected to your office's TV to provide better sound. Either way, it can function on its own and provide you with a premium sound through four woofers, one tweeter, and five digital amplifiers. You can even pair it to Sonos One speakers to create a more immersive experience. It also has a far-field five-array microphone to listen to your commands.
$400 at Amazon
Alternative portable speaker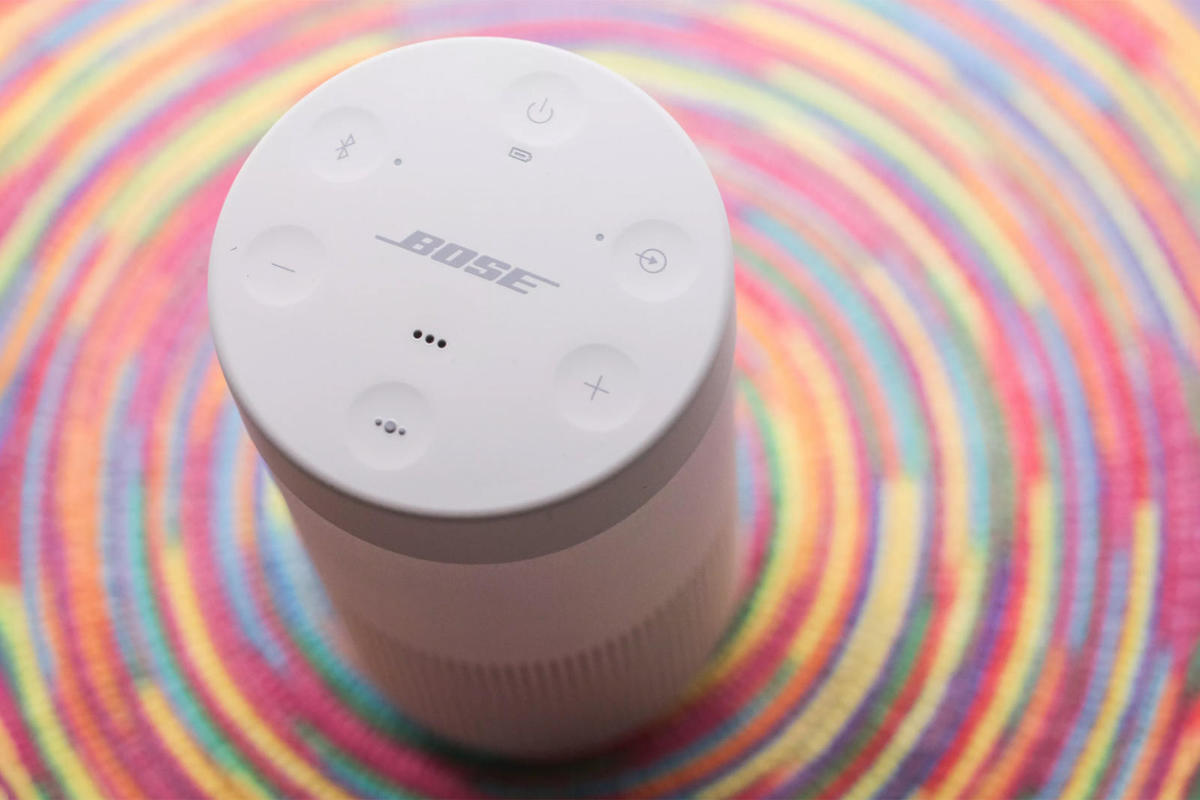 The Soundlink Revolve is Bose's take on the portable smart speaker. It works with both Google Assistant and Siri while offering 360-degree sound and Bluetooth connectivity. You can also connect multiple Soundlink Revolves together using the Bose app, providing a surround sound experience. It offers 12 hours of battery life and a threaded tripod mount to boot, too.
$160 at Amazon
Portable speaker with water resistance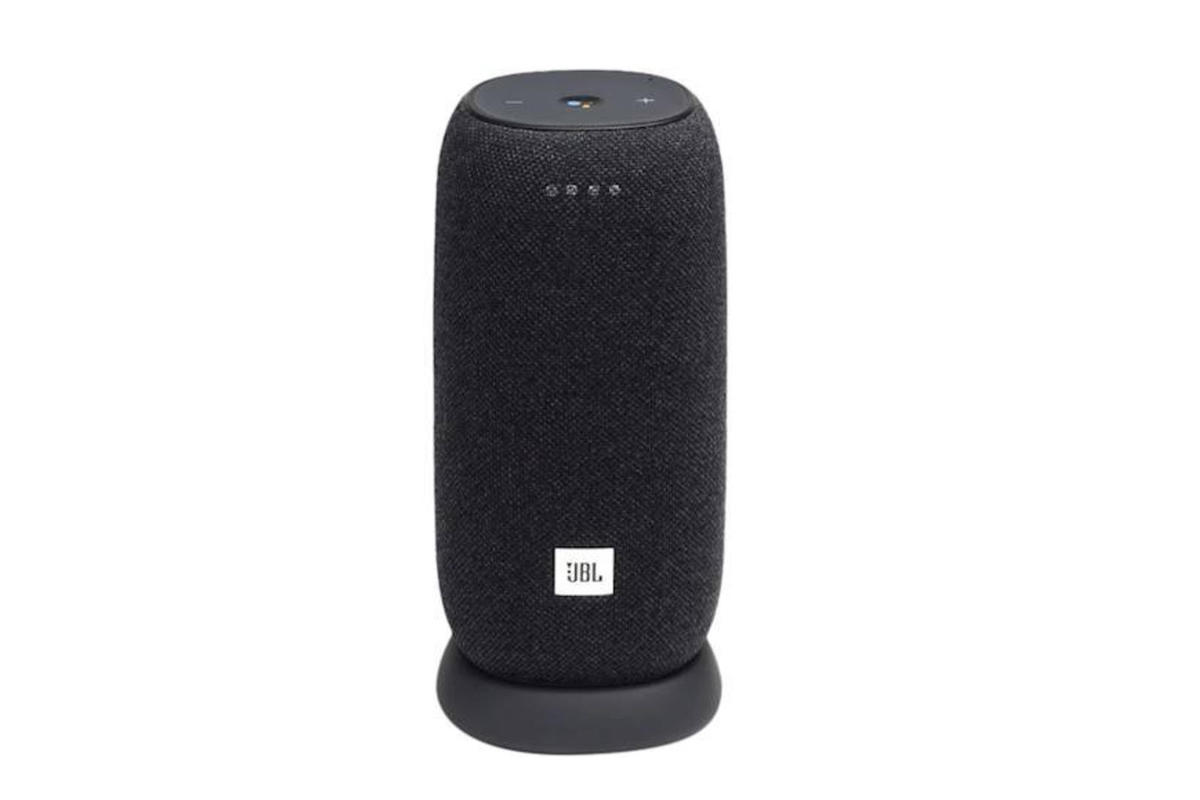 The Google Assistant-enabled JBL Link Portable released at the end of 2019. It features something called "360-Degree Pro Sound," and it has built-in Google Chromecast functionality. The Link Portable can be connected to other Link and Chromecast speakers to create a multiroom setup. Best of all, it's got IPX7-rated water resistance and has eight hours of rechargeable battery life.
$180 at Best Buy
Portable speaker with 360-degree sound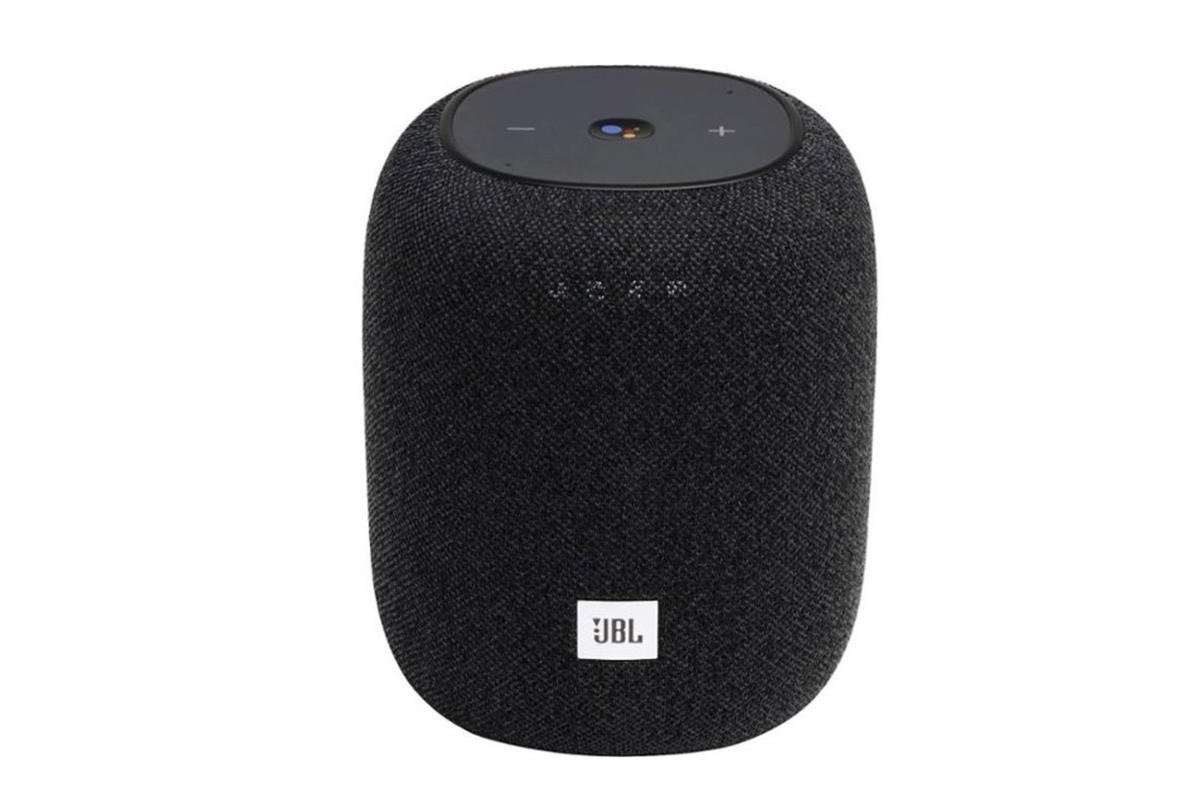 The JBL Link Music debuted alongside the Link Portable late last year, with the Link Music being the cheaper of the two options. You still get most of the features available with the Link Portable — like JBL 360-Degree Pro Sound, Google Assistant, and even the same amount of battery life (eight hours). The one thing you'll be missing out on is the waterproofing. It's $120 price represents a $60 savings over the Portable, however. So, if you're not taking the speaker out on the water with you, then the Link Music might be the better option.
$120 at Best Buy
Here's more smart speakers that are really highly rated and definitely worth your consideration: