Some people believe that technology in itself is a form of art. As technology advances, art also revolutionizes as it is evident from the recent blockchain art market boom. The world of art and collectibles is continually leaping onto the blockchain.
Starting from digital kittens and meme trading cards going for more than $100,000 to artificial intelligence (AI) driven artwork, blockchain technology seems to have officially entered the art and collectibles scene.
Blockchain art involves more than just uploading a piece of art online. There are a few things that anyone interested in art should know and how it is changing art for the better. Various artists are using different strategies to integrate blockchain into their work.
Some artists create pieces whose subject is blockchain, while others use the technology in their creation. Today, the most popular forms of blockchain collectibles and art like Rare Pepe trading cards and CryptoKitties have amassed huge followings. The digital pieces are created, stored, and traded directly on blockchain platforms like Counterparty and Ethereum.
The marketplace is now live, and it is making history in collaboration with two well-known fine artists and a world champion athlete. By description, the Nifty Marketplace is an all-in-one platform where users buy, sell, and store their Nifties.
A Nifty is a fundamentally new type of digital asset powered on the blockchain. The marketplace partners with brands and artists to develop unique digital art and cryptocurrency collectibles. Each piece is unique, and all of them are all beautiful.
Advantages of Digital Art
The Nifties enable brands and artists to link with their clients and audiences directly on a global scale and in a new medium.
Blockchain guarantees that there are a scarcity and uniqueness of these collections. Hence, it enables collectors to determine and authenticate that they are purchasing what they believe they are getting.
Available Collections at Launch
Kagan in a New York-based artist. His work mainly focuses on futuristic technology and space travel. Recently, he showcased his first solo museum exhibition at the Virginia Museum of Contemporary Art. In the past, he did three solo shows at the Joshua Liner Gallery in New York. Also, he collaborated with Pharrell's Billionaire Boys Club.
Lyle is based in Los Angeles, and his work has always been geared toward free speech and experimenting with various new technologies. He also focuses on circumnavigating the status quo to create new methods of looking at things with in-depth meaning.
His most famous trademark fine art is The Boombox Project that was recently featured in a solo exhibition hosted in Los Angeles. He decided to extend The Boombox Project with a collection of Nifties that can be purchased online. Jay Z and Beyonce are collectors of his art.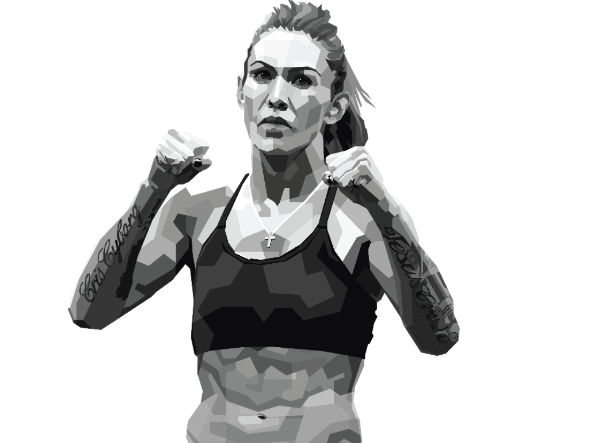 Cris is a Bellator MMA women's featherweight world champion. She invested early in bitcoin and is currently an active member of the cryptocurrency community.
Being a champion inside and outside of the octagon, Cris has decided to take her brand and fan engagement to higher levels. She has a unique collection of Nifties that she set up