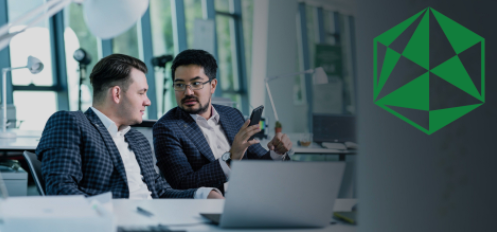 Introduction
Choosing a trustworthy broker in online trading is essential to the success and security of your money. However, many fake brokers out there employ unethical tactics to entice traders to utilize their platform, leaving them with losses and regrets. Therefore, it's crucial to understand how to tell non-genuine brokers apart from honest brokers to avoid falling into their trap.
A trustworthy broker with open trading terms, helpful customer service, a good reputation and reviews, and comprehensive disclosure and transparency practices will be appropriately regulated and licensed. By understanding the differences between genuine and non-genuine brokers, traders can protect themselves and their investments and make informed decisions when choosing a broker. In 2023, with the proliferation of online trading platforms and brokers, it's essential to differentiate between genuine and non-genuine brokers. To distinguish between them, consider these five factors:
Regulation and Licenses:
Regulations and licenses are essential to distinguish between a genuine broker and a non-genuine broker. Reputable financial regulators such as the Securities and Exchange Commission (SEC), Financial Conduct Authority (FCA), or Australian Securities and Investments Commission will oversee legitimate brokers (ASIC).
These oversight organizations ensure that brokers function within the law and have enough capital to safeguard traders' cash. Licensed brokers must follow specific guidelines, including keeping traders' funds in separate accounts and guaranteeing price and execution transparency. Also, they are regularly audited and inspected to ensure they conduct business honestly and openly.
Conversely, non-genuine brokers could say they are regulated but unregulated or hold their license from a less respectable organization. These brokers could make implausible claims, tack on extra costs, or manipulate prices to entice traders to employ their platform. On the other hand, by selecting a registered broker, traders may trade with confidence and assurance that they use a reliable and trustworthy platform and that their investments are secured. Therefore, before creating an account and depositing, confirming a broker's regulation and licensing is crucial.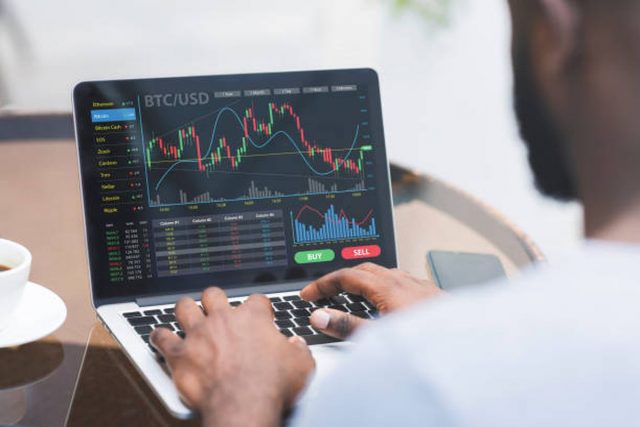 Trading Conditions:
Trading conditions are a significant consideration when deciding between an honest and non-genuine broker. Genuine brokers give transparent and equitable trading terms intended to level the playing field for all traders. Fair trading terms, no hidden fees, and no price manipulation are all examples of transparent trade circumstances. Genuine brokers, for instance, will have competitive spreads, distinct margin requirements, and an open fee schedule. They will also offer transparent price information and access to real-time market data.
On the other hand, non-genuine brokers may offer unrealistic promises and deals, such as high leverage or low spreads, to lure traders into their platform. As a result, some brokers can have unfair trading conditions or hidden costs, which could lead to unforeseen losses. Moreover,  non-genuine brokers may manipulate prices to their benefit, making it harder for traders to profit.
Therefore, it's crucial to thoroughly read a broker's terms and conditions before creating an account to guarantee fair and transparent trading conditions. A broker's desirable qualities are a straightforward pricing structure, reasonable spreads, and access to real-time market data. Trading with a  broker and receiving the finest trading conditions may both be assured by doing this.
Customer Support: 
 Another crucial aspect to take into account when deciding between an honest broker and a Non Genuine broker is customer assistance. Genuine brokers will have a dedicated customer support service that is friendly and attentive and can help with queries and problems relating to trading. The customer service staff of a Genuine broker will be reachable by phone, email, and live chat and will promptly respond to queries. Also as per Opticapital review, they will offer instructional materials and valuable tools to help traders develop their trading abilities.
If traders run into problems, non-authentic brokers may offer subpar customer service, which may be annoying. These brokers could provide traders with few resources, sluggish response times, or unhelpful customer care staff.
Reputation and reviews:
Reputation and reviews are crucial for differentiating between genuine and non-genuine brokers. A genuine broker will have a positive reputation and good reviews from traders, while a non-genuine broker may have negative reviews and a poor reputation. Traders can research a broker's reputation by looking at online reviews and forums and checking the broker's social media presence. Genuine brokers will have a solid online presence and positive reviews from satisfied traders. They may also have won awards or recognition from industry experts.
On the other hand, non-genuine brokers may have negative reviews and complaints from traders who have had bad experiences with the broker. These brokers may also have a poor reputation in the industry and may be known for unethical practices. By researching a broker's reputation and reviews, traders can make informed decisions about using a particular broker.
It's essential to take the time to read reviews from multiple sources and consider both positive and negative feedback. A broker with a good reputation and positive reviews is likelier to be a genuine broker that can be trusted with your investments.
Transparency and disclosure 
Transparency and disclosure are essential when differentiating between genuine and non-genuine brokers. Genuine brokers will be transparent in their business practices and disclose important information to traders. Transparency means brokers will provide transparent information about their trading conditions, fee structure, and regulations.
They will also provide disclosure documents that outline the risks involved in trading and how they handle traders' funds. Additionally, genuine brokers will provide detailed information about their ownership structure, management team, and corporate history.
Non-genuine brokers may need more transparency and may not disclose important information to traders. For example, they may need to provide detailed information about their ownership structure, management team, or corporate history. They may also hide fees or provide unclear information about their trading conditions.
By choosing a genuine broker that is transparent and discloses essential information, traders can ensure that they are working with a trustworthy and reliable platform. Reviewing a broker's website and disclosure documents carefully before opening an account and depositing funds is essential. A genuine broker will prioritize transparency and provide clear, detailed information to help traders make informed investment decisions.
Conclusion
Considering several factors to tell the difference between genuine and non-genuine brokers is crucial. By doing this, traders may safeguard themselves against dishonest practices and pick a broker they can rely on. Traders may ensure they work with a platform that emphasizes their success and safety by researching and evaluating brokers based on these criteria. Making the proper broker selection may significantly impact a trader's overall experience and performance in the markets.