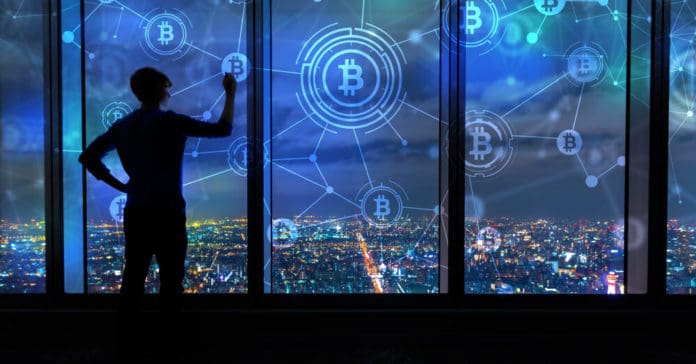 Someone just transferred Bitcoin (BTC) worth $417 million, paying just $1.44 on the Bitcoin network
Large transfers on the Bitcoin network are not new, but when one happens, the community takes notice. And it turns out a Bitcoin address just received a massive transfer, with the entire transaction costing the party involved a very small fee (0.00016080 BTC, or $1.44).
Although the fee involved is remarkable, it is the huge amount of money sent to a single address that could attract the attention of the crypto community.
According to on-chain whale alert site, Bitcoin Block Bot, the massive transaction saw a whale address, one of the largest on the network, receive 47,835 bitcoins.
At the current market price of one unit of BTC, that single transaction was worth $417 million at the time of writing. The transaction was included in block 630,082.
BitInfoCharts lists the address to which the bitcoins were sent amongst the top 100 richest Bitcoin addresses. As of press time, the address ranked as the 16th largest on the Bitcoin network. The top 100 richest addresses hold a total of 2,703,343 BTC, worth $24,095,018,484 as of now. They account for 14.71% of the total BTC supply.
Per the address' activity log, it is one of the most active, responsible for several large transfers in the past.
Although the address could be a whale, it more likely belongs to a cryptocurrency exchange or an institutional investor/custody provider. The Bitcoin network has seen an average of 309,000 transactions in the past 24 hours, with exchanges accounting for the largest volumes.
Bitcoin's price after the halving has remained steady above $8,600. Since the halving, sentiment has strengthened to the positive, with prices cushioned at $8,500 and $8,200 on the downtrend.Today's action is seeing bulls pushing for $9,000, at the 100 simple moving average on the hourly charts.
According to Wall Street billionaire and Galaxy Digital founder, Mike Novogratz, BTC might have failed to rally pre-halving and immediately after the event.
However, he maintains that the cryptocurrency will still rally to hit levels past its all-time high of $20,000 by the end of 2020. The billionaire investor and crypto bull said that the economic fallout from the money printing spree governments have embraced would benefit Bitcoin.
"We will take out $10,000 and we will go to $20,000 by the end of the year. I feel real confident about it," he added.