Are you in the process of finding a decent place to trade Cryptocurrencies? Or maybe you are wondering where Cryptocurrencies exchanges often take place?
Reading reviews of Cryptocurrency trading platforms can help you make the right decision If you are new to Cryptocurrencies. Remember that if you create an account on any platform, you have complete confidence in them that they will not steal the Cryptocurrencies you purchased from them.
BTC China
BTC China is among the most popular players when it comes to exchanging Bitcoins although obviously, it caters more to the Chinese market.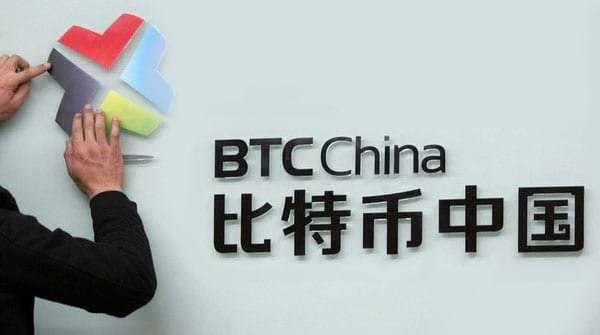 Yet, it has one of the world's highest volumes of Bitcoin Exchanges. The company is based in Beijing, and they are said to be the oldest cryptocurrency exchange in China, having been established in June of 2011.
The exchange has benefited from the $5 million worth of investments that some investors provided in order to fund the development of such trading platforms.
BTC China is a place where Bitcoins can be sold or be bought using China's currency, the Chinese Yuan Renminbi. There is a fee of 1% or less that will be charged for withdrawing funds coming from the exchange and there are lots of payment services as well.
Bitcoin Exchanges through BTC China has become even more popular when Baidu, a Chinese Internet search engine giant, has started accepting payments using Bitcoins.
Chinese investors have then begun creating a huge demand for Bitcoins which led to the pushing of the price to more than $1,000 BTC in the last couple of months in the year 2013.
An impressive volume of more than 100,000 Bitcoins is said to be traded through BTC China currency each day.
VirtEX
VirtEX is the first-ever Bitcoin exchange in Canada. They started with a beta version in June of 2011. The company is run by an Alberta registered corporation, and the customer funds are being held through Canadian banks and trust accounts.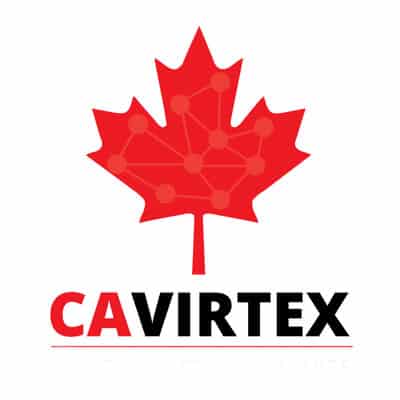 According to the company, they have every intention of complying with the applicable laws and taxation imposed by the Canadian government. When trading with VirtEX, you can be assured that you are dealing with a reputable company that will not scam you in any way.
The best thing about VirtEX is that their website is equipped with various security features, such as SSL Encryption.
When you do your Bitcoin Exchanges with them, you will notice a picture of a key on your browser and the address often starts with "HTTPS".
This indicates that each and every communication that you have made on their site is fully protected the same way that your bank accounts are protected by your bank.
Furthermore, VirtEX has a browser identification feature. This is some sort of an identification token on your browser that is registered with VirtEX in order to prevent any unauthorized browsers from using your account. Such a method is commonly used by banks in order to secure the accounts of their clients.
VirtEX also has server backups if needed, and this feature allows them to cancel any suspicious trading activity on their site.
The great thing about VirtEX is that they have stated on their website that if in the event of an outage, which often happens to some other exchanges, they assure everyone that they will remain in contact through the email address you have provided them when you first signed up for an account.
So if you are in need of a reliable and trustworthy platform for your Bitcoin Exchanges, then VirtEX is definitely a great choice.
CampBX
CampBX is one of the most favorite sites of Bitcoin traders to exchange their coins. They have a user-friendly interface so it is easy for everyone to navigate whether you are a beginner or a pro when it comes to Bitcoin Exchanges.
The website also comes with various advanced features which you can find on other Bitcoin trading sites. One of the great features that they have is the ability to buy and sell orders.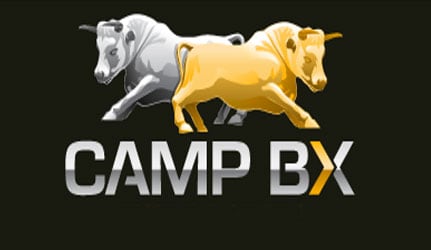 This can be done quickly and easily and you can even check out other consumer reviews that will agree on that.
Another advantage of trading with CampBX is that they offer two-factor authentications for your account online. I
f you have not used this method before, then this would be a great extra precaution for you as it assures that your personal information and account information will be safeguarded.
As soon as you log on with your username and password, you will immediately be asked to verify a 6 digit code and you will get that 6 digit code from the app that you can install on your smartphone which is called the Google Authenticator.
The app is so easy to use as well and also comes with added security features for safe and secure Bitcoin Exchanges.
Another great quality that you can find with CampBX is that the site is based in the United States and not offshore, unlike most trading platforms today. They also accept Dwolla as payments.
Just recently, the US Department of Homeland Security has cut off Dwolla from sending money through Mt. Gox used to be the main trading platform for Bitcoins.
Signing up for an account with CampBX is so easy and quick, unlike other trading platforms for Bitcoin Exchanges. You will not have to go through various verification methods and you no longer need to wait for several days in order to start trading.
The longest part was probably about 6 hours but that is because of the delay in sending money in Dwolla. As soon as your money gets transferred to them, you can immediately buy Bitcoins at reasonable prices, based on current market value.
Bitcurex
Bitcurex.com is one of the newest platforms for Bitcoin Exchanges these days. With this platform you will be able to trade through two markets, one is for Polish Zloty and another is the Euro market.
Each of the two markets has its own dedicated server and if you want to trade in both markets, then you will need to register on both market pages.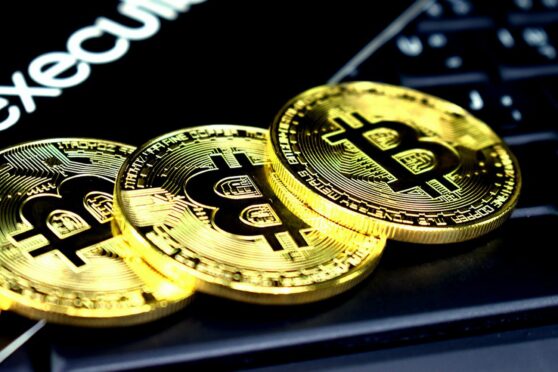 Signing up for an account is quick and easy and will only require choosing a username and password and then provide your email address. You will then receive an activation link on your email which you need to click in order to verify.
Although they are still new, Bitcurex has the highest level of security on their site. Thus, you are assured that none of your information will be disclosed or be sold to a third-party company.
The services that they offer on their site are kept protected through limited access and with the use of a passcode that contains 40 characters.
All of the incoming wire transfers are being checked for any fraudulent activity and because of this; the deposit could clear up to ten days although the normal time is not more than three days.
Cryptocurrencies CFD Trading
Cryptocurrency CFDs enable traders to speculate on the market price using contracts for difference without owning tokens.
Traders can buy or sell Crypto CFDs and benefit from large fluctuations in cryptocurrency futures. This gives flexibility when choosing a trading strategy.
Crypto Exchanges rely on trading volume, so when fewer people are trading, there will be more open orders. Liquidity providers offer instant execution to CFD brokers giving traders more options.