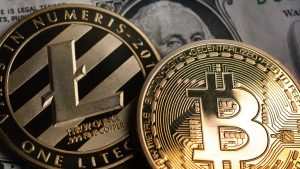 Bitcoin Cash and Litecoin Trusts from Grayscale Investments Begin Trading
Grayscale Investments' Litecoin Trust (LTCN) and Bitcoin Cash Trust (BCHG) have received DTC eligibility on Monday, which means the shares can begin trading publicly. The firm's latest funds give investors exposure to the crypto assets bitcoin cash and litecoin and … read more.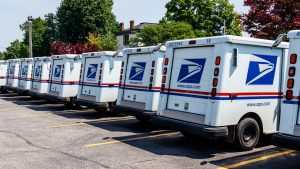 Amid US Postal Service 'Crisis' USPS Files Patent for Blockchain Mail-in Voting Scheme
The United States Postal Service (USPS) is falling apart at the seams and many Americans are blaming the Trump administration. The USPS may have to deal with the U.S. election ballot process, as mail-in votes may be the dominant practice … read more.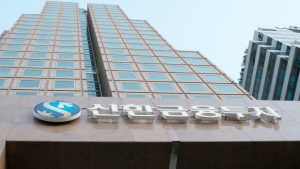 4 of South Korea's Largest Banks to Provide Cryptocurrency Services
Four of the top five South Korean banks have reportedly announced their plans to provide cryptocurrency services. The announcements came ahead of the crypto regulation that will soon go into effect in South Korea. Largest Korean Banks Entering Crypto Space … read more.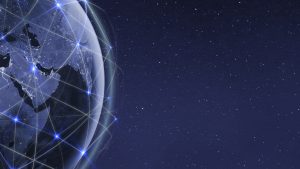 Dex Platforms Trade Over $2.4 Billion in 7 Days, Defi Swaps up 68% Since Last Week
Years ago the cryptocurrency community did not have access to a plethora of decentralized exchanges (dex). In 2020 with the rise of Ethereum, dex platforms have grown exponentially with trading applications like Uniswap, 0x, Kyber, and more. Dex trading growth … read more.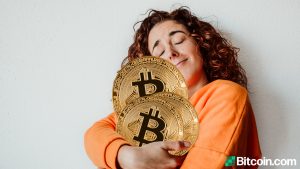 72% of Investors Will Hold Bitcoin Even if Price Falls to $0
A new poll finds that 72% of bitcoin investors are bullish about the cryptocurrency and will hold onto it even if the price somehow falls to zero. A total of 22,635 votes were gathered for this survey. Most Bitcoin Investors … read more.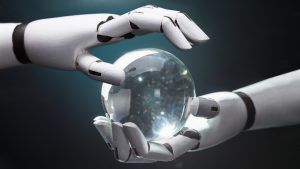 Capital One Files Patent for Cryptocurrency Market AI Prediction System
Major U.S. financial services company Capital One has filed a new patent application for a cryptocurrency analysis and trading system that will attempt to predict crypto market trends and generate trading decisions using artificial intelligence (AI). Capital One's Cryptocurrency AI … read more.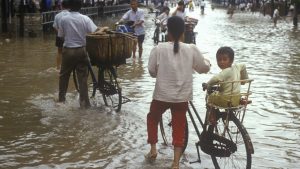 Excessive Flooding in Sichuan Causes 20% Hashrate Losses for Chinese Bitcoin Miners
Torrential downpours of nonstop rain have been wreaking havoc in China's Sichuan province, which has caused some operations to shut down ASIC mining devices. Reports from the region show that certain areas have seen electrical shortages and the aftermath is … read more.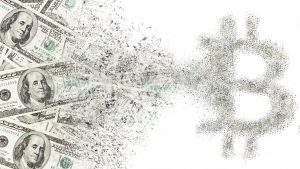 Report: Bitcoin Untied from the Economic Cycle, 'Largely Uncorrelated to Other Asset Classes'
On Tuesday, Coinshares Investment strategist James Butterfill published a report which shows that bitcoin is a unique asset, but is "largely uncorrelated to other asset classes" like commodities and traditional stocks. Coinshares Investment strategist James Butterfill published a new report … read more.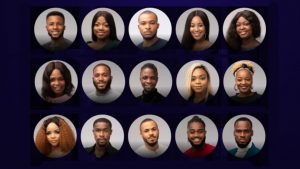 Big Brother Nigeria Housemates Participate in Bitcoin Quiz, Get $500 BTC as Reward
Eighteen housemates of Nigeria's version of Big Brother took part in a bitcoin quiz with each participant getting $500 worth of BTC as prize money. Big Brother Naija (BBN) reportedly agreed to this unusual step as part of moves to … read more.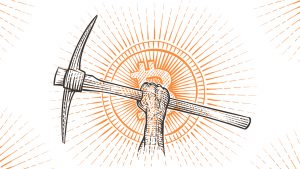 Bitmain Retains Only a 'Minuscule Lead' Over Competitor Microbt Amid Ongoing Power Tussle, Says Report
Bitcoin mining hardware maker Bitmain still has a "minuscule lead" over competitor Microbt despite the former's ongoing power struggle and supply chain issues, according to Bitmex. Researchers at the derivatives exchange tested flagship products from the two companies, Bitmain's Antminer … read more.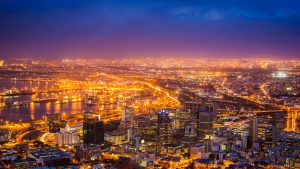 South African Regulator Pressures Bitcoin Investment Company, Urges Clients to Request Refunds
An embattled bitcoin investment company, Mirror Trading International (MTI)'s troubles took another twist August 18 after the South African regulator, Financial Sector Conduct Authority (FSCA) said that it is investigating the investment company. MTI's latest conflict with the regulator follows … read more.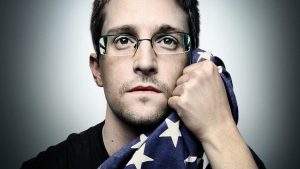 NSA Whistleblower Edward Snowden Was Paid $35k to Discuss Bitcoin
The notorious NSA whistleblower, Edward Snowden, was paid to discuss bitcoin and other digital assets at virtual conferences, according to a new court filing called "Edward Snowden Speaking Engagements 2015-2020." Snowden has always been a supporter of digital currencies and … read more.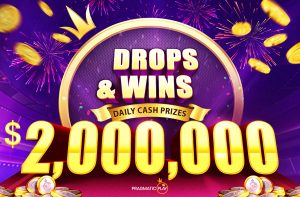 Massive $2,000,000 Prize Pool in the Biggest Ever Promotion Launched on Bitcoin Games
One lucky spin can propel your bet into a 5,000X multiplier, churning out huge amounts of money. Read on to find out how. Win Every Day Bitcoin Games, our very own cryptocurrency gaming portal, has teamed up with the popular … read more.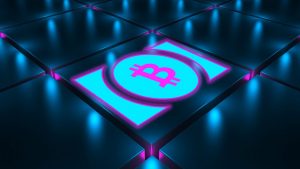 Hash Watch: Bitcoin Cash Miners Begin Signaling Node Implementations
There's 88 days left until the Bitcoin Cash upgrade scheduled for November 15, 2020, and the community has been watching miners closely. On August 18, the Bitcoin ABC team published a blog post that revealed a "feature freeze is now … read more.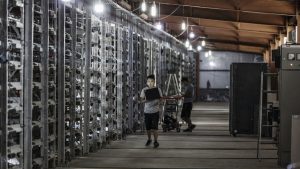 China's Bitcoin Mining Industry Impacted the Most This Year, Says Report
The researchers and analysts from Tokeninsight published it's "2020 Q2 Cryptocurrency Mining Industry Report" which shows the industry has grown exponentially during the last six months. The findings indicate cryptocurrency mining has expanded a great deal but China's bitcoin mines … read more.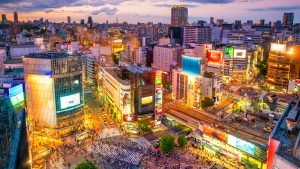 Japanese Court Orders Seizure of Cryptocurrency Linked to Coincheck Hack of 2018
A court in Tokyo, Japan has ordered the seizure of crypto assets that have been traced back to the Coincheck hack of January 2018, The Japan Times reported Wednesday. More than $530 million worth of the NEM (XEM) cryptocurrency was … read more.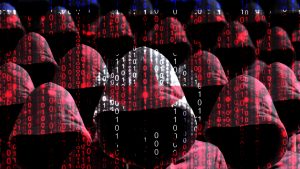 US Says North Korea Has 6,000 Hackers: Many in Belarus, China, India, Malaysia, Russia
North Korea allegedly has about 6,000 hackers, many of whom operate abroad, according to a recent report published by the U.S. Army. The infamous Lazarus Group, thought to be linked to a number of cryptocurrency exchange hacks, is among them. … read more.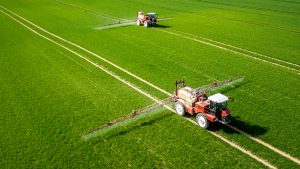 Yearn Finance Token Jumps 270% in 5 Days – Defi Token YFI Now Worth More Than a Single Bitcoin
Decentralized finance (defi) continues to make waves this week, as the Yearn Finance project token (YFI) jumped over 270% during the last five days. The digital token is worth more per coin than the price of bitcoin today, as the … read more.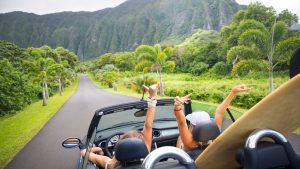 12 Crypto Firms Authorized to Operate License-Free in Hawaii for Two Years
The U.S. state of Hawaii has authorized 12 cryptocurrency companies to start operating in the state without needing a money transmission license. No action will be taken against them for conducting unlicensed money transmission activities for two years. Hawaii Green-Lights … read more.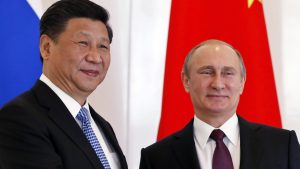 Russia and China De-dollarization Approaching 'Breakthrough Moment'
China and Russia are collaborating to reduce their dependence on the U.S. dollar. Trade settlements in USD between the two countries have fallen below 50% for the first time. De-dollarization in Russia and China The dollar's share of trade between … read more.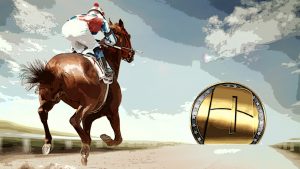 Onecoin Allegedly Tied to Racehorse Firm, Phoenix Thoroughbreds Removed from France Galop Race
Last week the firm Phoenix Thoroughbreds was reportedly banned from horse racing in France over the founder's alleged involvement with the crypto Ponzi scheme Onecoin. Last November, Onecoin cofounder Konstantin Ignatov, the Cryptoqueen's brother, told New York prosecutors Phoenix Thoroughbreds … read more.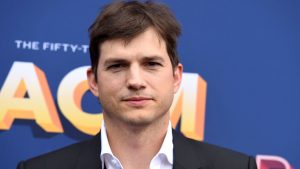 Hollywood Royalty Flexes Crypto-Art Goals: Ashton Kutcher Auctions NFT Digital Art for ETH
Actor and venture capitalist Ashton Kutcher's first attempt at digital art, an awful piece titled "The Eye of the Beholder", is auctioning at Cryptograph. At the time of writing, the highest bid stood at 13.26 ethereum, or about $5,400, with … read more.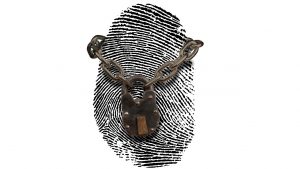 Why the Rise of the CBDC Is Bad for Your Privacy
Like, hate, or fear them, central bank digital currencies (CBDCs) are on their way. There will be no stopping them. From Sweden to Thailand and China to Canada, governments the world over are experimenting with CBDCs. While most are being … read more.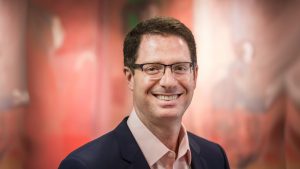 OCC Chief Says Americans Gravitating Toward Digital Currencies: Urges Banks to Embrace Innovation
Brian Brooks, the acting comptroller of currency at the U.S. Office of Comptroller of Currency (OCC), says America must adopt digital currency payment rails if the country hopes to compete with global payment rails in the future. He insists changing … read more.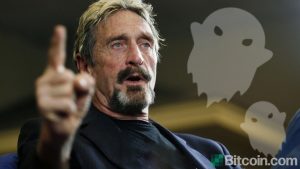 John McAfee Ditches Ghost Crypto Project: He Says It Will Fail
Two-time U.S. presidential candidate John McAfee has announced that he is leaving the ghost cryptocurrency project, claiming that it will fail "without a doubt" and his reputation has been damaged. His Ghost phone service, however, will be launched as planned, … read more.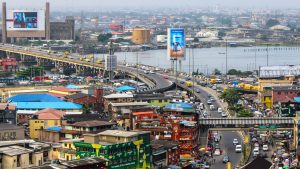 Nigeria's Foreign Currency Crisis Boon for Bitcoin: Country Tops Wallet Downloads Ahead of the US
Nigeria's weakening naira currency, as well as the shortage of U.S. dollars, are forcing businesses to switch to bitcoin as the means of settling payments for international transactions. Nigerian businesses need the American currency to buy new supplies, as well … read more.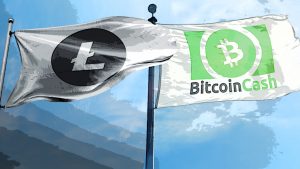 Grayscale's Litecoin and Bitcoin Cash Trusts Trade for Tremendous Premiums
This week data from Arcane Research shows there's been massive demand for Grayscale's recently launched publicly traded crypto trusts. Following the trusts getting DTC eligibility last monday LTCN (litecoin) shares have been selling for a 753% premium while BCHG (bitcoin … read more.