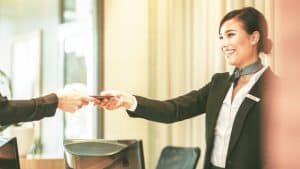 700,000 Expedia Hotels Can Now Be Paid With Cryptocurrencies via Travala
More than 700,000 Expedia Group hotels and accommodations are now available via crypto-friendly travel booking platform Travala. Bookings can be paid with more than 30 cryptocurrencies, including bitcoin. Despite covid-19, Travala saw a 170% increase in booking revenue from its … read more.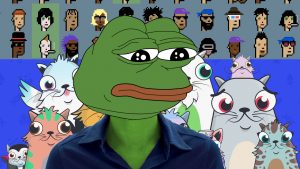 The Tokenized Metaverse: Non-Fungible Token Sales to Surpass $100 Million
On July 1, 2020, the partner of Polynexus Capital, Andrew Steinwold, detailed that the sales of blockchain-powered non-fungible tokens (NFTs) are about to cross the $100 million mark. The popularity of NFTs has grown massive since 2017, as blockchain cards, … read more.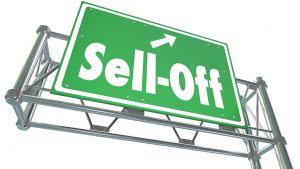 Bitcoin Volatility Hits Three-Year Low, Sparking Fears of Massive Sell-Off
The cryptocurrency data analytics and research company, Skew has warned that bitcoin could see a massive sell-off due to declining volatility. The data analytics firm says that bitcoin (BTC) realized volatility hit 20% over the past 10 days – it's … read more.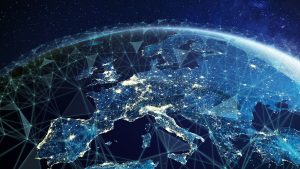 European Blockchain Ecosystem Needs €350 Million for the Next 18 Months
A study report by Leadblock Partners, an appointed representative of Sapia Partners LLP, finds an accelerating growth of the European blockchain ecosystem.The findings of the Leadblock Partners study suggest European respondents have a funding need for €350 million for the … read more.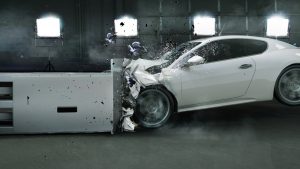 Crypto Derivatives Volumes Crash 36% to $393 Billion in June, a Low for 2020
Crypto derivatives trading volumes plunged 36% to $393 billion in June, the lowest they have reached in 2020, according to a new report by Cryptocompare. The decline may be the result of a lull in investor interest in the instruments … read more.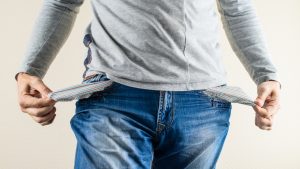 South African Investors to Lose $13 Million as Bitcoin Scammer Declared Bankrupt
A South African high court has declared an alleged bitcoin scam mastermind, Willie Breedt, bankrupt. The court decision follows an application by one disgruntled investor, Simon Dix, a News24 report states. Willie Breedt is the CEO of the defunct Vaultage … read more.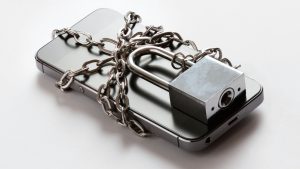 Encryption Crackdown: Private Phone Network With 60,000 Users Dismantled by Law Enforcement
An international law enforcement team has brought down an encrypted phone network with 60,000 users worldwide. The platform was one of the largest providers of encrypted communications, widely used by organized crime groups. UK's National Crime Agency (NCA), Europol, Eurojust, … read more.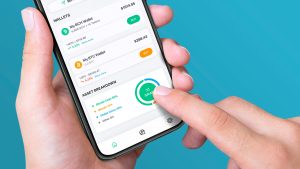 Bitcoin.com Wallet Launches New Portfolio Breakdown and Stablecoin Swap Features
With over 11 Million Bitcoin.com Wallets created, we're building new features our users need most in order to enjoy the best possible cryptocurrency experience. Our wallet's latest features now provide seamless swaps between bitcoin (BTC), bitcoin cash (BCH), and the … read more.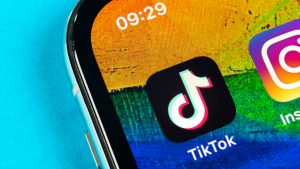 Tiktok Ban: US May Join India in Banning Chinese Social Media Apps
The Trump administration is looking at banning Tiktok and other Chinese social media apps, according to Secretary of State Mike Pompeo. India has already banned Tiktok in its country, along with 58 other mobile apps. Recently, a Tiktok video about … read more.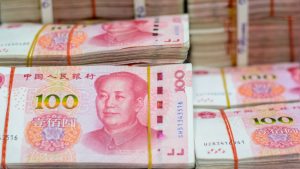 Escalating Bank Runs Spur Chinese Government to Require Approval for Large Cash Transactions
A series of bank runs has prompted the Chinese government to begin requiring approval for large cash deposits and withdrawals at commercial banks, starting with banks in a northern province. Recently, two bank runs happened within a week as people … read more.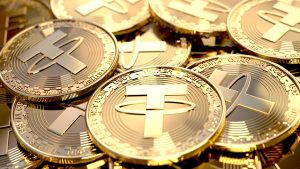 The Popular Stablecoin Tether Is Now Circulating on the Bitcoin Cash Network
The most popular stablecoin tether (USDT) has officially been minted on the Bitcoin Cash blockchain via the Simple Ledger Protocol (SLP). At press time there's only 1,010 SLP-based USDT in circulation, as the firm Tether Limited seems to be issuing … read more.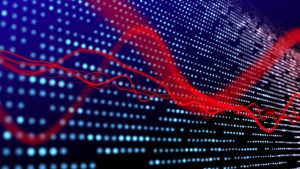 Bitcoin Price Poised for 'Imminent' Breakout As Network Hashrate Hits Record Highs
The price of bitcoin could see an 'imminent' breakout, according to the latest Glassnode data. The data firm says bitcoin (BTC) has been flashing bullish for the past six weeks amid positive onchain activity. Meanwhile, the BTC network hashrate has … read more.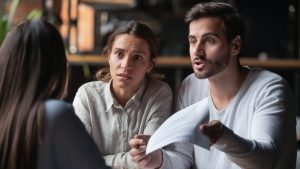 Renters Threaten US Real Estate Market, 20 Million Americans Face Eviction
The aftermath of the coronavirus-provoked business shutdowns in the United States caused a number of market observers to focus on the U.S. real estate and rental markets. As the federal moratorium on evictions reaches its expiry, a recent Aspen Institute … read more.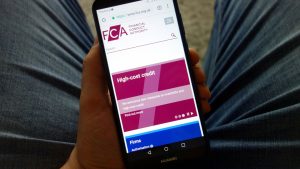 Crypto Facilities Gets FCA Nod to Set up Crypto Futures Venue
Crypto Facilities, a subsidiary of Kraken cryptocurrency exchange, has obtained a Multilateral Trading Facility (MTF) license from the UK's Financial Conduct Authority (FCA).An MTF is a European regulatory term for a self-regulated financial trading venue. MTFs are an alternative to … read more.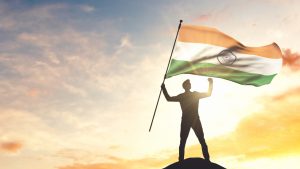 Major Indian Company TCS Launches Cryptocurrency Trading Solution for Banks' Customers
Leading Indian IT company, Tata Consultancy Services (TCS), is launching a cryptocurrency trading solution for banks to allow their customers to invest in cryptocurrencies. TCS is part of the Tata group, India's largest multinational business group, and is listed on … read more.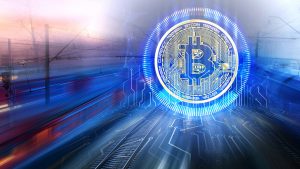 Market Update: Crypto Assets Slowly Gather Gains, Bitcoin Needs Capital Inflow, ADA Jumps 85%
Cryptocurrency market prices have improved a great deal since our last market update, as the overall market capitalization of all 5,700+ coins has gained $16 billion since June 14. Most of the top digital assets have remained in a consolidated … read more.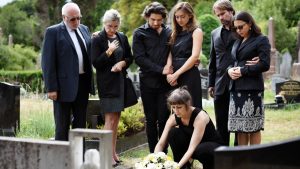 About 90% of Bitcoin Investors Worried About Fate of Their Assets After Death: Study
Nearly 90% of cryptocurrency investors worry about what will happen to their assets after they die, but few plan appropriately. Younger investors are particularly culpable, barely thinking beyond their own lives. According to a new study by the Cremation Institute, … read more.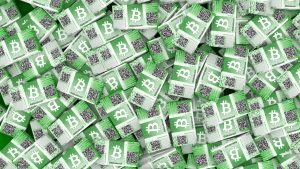 Permissionless Software Foundation Aims to Foster Open-Source Software With Bitcoin Cash
Just recently, Bitcoin Cash proponents were introduced to a new foundation called the "Permissionless Software Foundation" aimed at spreading Bitcoin Cash and SLP token technology. This week an organization called the "Permissionless Software Foundation" (PSF) revealed an announcement to the … read more.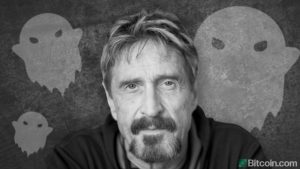 John McAfee Launches Ghost Phone Service to Supplement His Cryptocurrency
Two-time U.S. presidential candidate John McAfee has launched a privacy-centric cell phone data service. McAfee said that his Ghost cell phone data service offers 4G data without using a physical SIM card, is compatible with most major phones, and works … read more.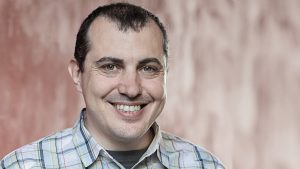 'Bitcoin Is Not a Privacy Coin' Says Crypto Evangelist Andreas Antonopoulos
Andreas Antonopoulos discussed how he desired to see Bitcoin have more "privacy features" in a recent live stream Q&A session published on Youtube on July 7. Antonopoulos discussed the privacy-centric coin monero and concepts like stealth addresses and ring signatures. … read more.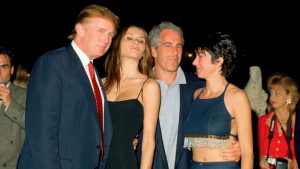 Jeffrey Epstein Confidant Ghislaine Maxwell's Rumored Last Reddit Post Was About Bitcoin
The cryptocurrency community has been discussing the infamous Ghislaine Maxwell, the associate of the financier and convicted sex offender Jeffrey Epstein. Maxwell was recently arrested and many speculators think she may see the same fate as Epstein before she talks. … read more.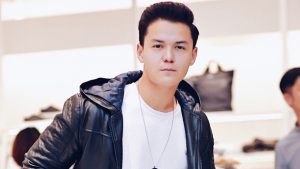 Famous Malaysian Actor Fined for Stealing $50,000 Worth of Crypto From His Producer
A Malaysian court has fined famous local actor Mas Khan $4,000, or 26 months in jail, for stealing around $50,000 worth of cryptocurrency belonging to his producer, local media reported. Khan appears to have gained access to his boss' Datuk … read more.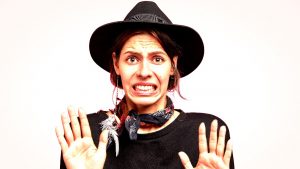 South African Crypto Investment Company Issued Cease And Desist Order In Texas
The Texas State Securities Board (TSSB) issued a cease and desist order Wednesday against on Mirror Trading International (MTI), Forexandbitcoin.com and four individuals involved in a multi-level marketing scam.Out of the four individuals, Cornelius Johannes Steynberg is a resident of … read more.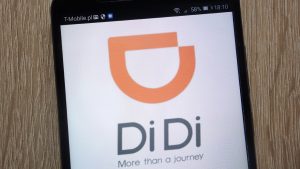 China's Giant Ride-Hailing Service Didi to Pilot the Central Bank's Digital Yuan
The Chinese government and the country's central bank, the People's Bank of China (PBoC), are currently in the midst of testing a digital yuan or central bank digital currency (CBDC). Now the Chinese ride-hailing corporation Didi Chuxing will be trialing … read more.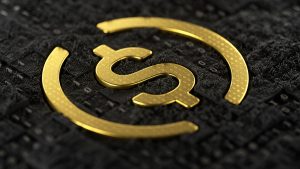 Centre Obliges Government Request, Freezes Address With $100,000 USDC
Centre Consortium has blacklisted an ethereum address holding $100,000 in USDC, a move that the entity says was "in response to a request from law enforcement." A joint venture between Circle and Coinbase, Centre is the issuer of the dollar-pegged … read more.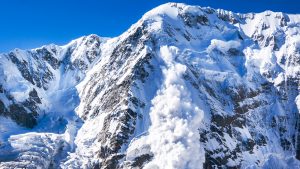 Avalanche Launch Fumbles: 'A Highly-Sophisticated DDoS Attack Derailed Token Sale'
On July 8, 2020, some members of the cryptocurrency community were prepared to leverage the AVA Labs Avalanche (AVAX) token sale, in order to acquire some of the highly anticipated coin on Wednesday. However, due to "record-breaking demand" and a … read more.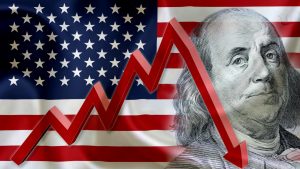 US Dollar Slump Incoming: Bank of America Sees 'Death Cross' as Confidence in Gold Rises
The US dollar is increasingly being viewed in a negative light by investors. Bank of America analysts are seeing a "death cross," a bearish technical formation suggesting that a period of dollar weakness is coming. Meanwhile, confidence in gold has … read more.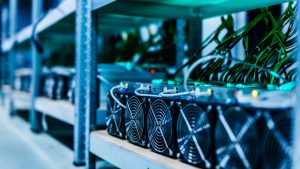 Venezuela Seizes 315 Bitcoin Mining Rigs: Miners Discuss Illegal Confiscation, Police Extortion
The Venezuelan military has seized 315 Bitmain Antminer S9 bitcoin mining rigs it claims are not properly registered to operate in the country. Although cryptocurrency mining is legal in Venezuela, miners say they have been unfairly treated, citing illegal seizures … read more.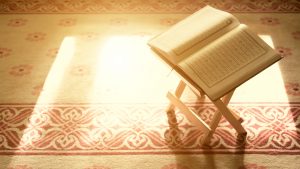 Shariah Council Permits Cryptocurrency Investing and Trading
The Shariah Advisory Council of Malaysia's securities commission has advised that it is permissible to invest and trade cryptocurrencies on registered crypto exchanges. About 60% of the country's population are Muslims, many of whom have been reluctant to trade crypto … read more.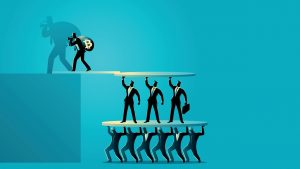 Romanian Programmer Admits Conspiring to Create $722M Bitclub Ponzi Scheme
A Romanian man admitted Thursday to conspiring to engage in wire fraud and selling unregistered securities linked to Bitclub Network, a cryptocurrency mining Ponzi scheme worth at least $722 million. Silviu Catalin Balaci, 35, a Romanian citizen appeared before U.S. … read more.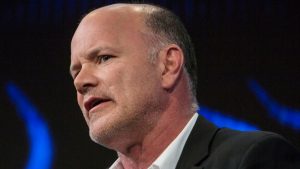 Bitcoin Bull Mike Novogratz Says to Hold More Gold Than Bitcoin
The billionaire investor Michael Novogratz recently detailed in an interview that he thinks global investors should hold more gold in their portfolios and own less bitcoin. Novogratz's statements follow his recent advice last month when he said investors should "watch … read more.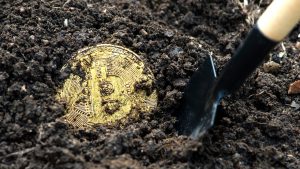 Bitfinex Must Face New York's Accusations Over the Loss of $850M in Co-Mingled Funds
The popular digital currency trading platform, Bitfinex must deal with the New York Office of the Attorney General (NYAG) over the alleged hiding of over $800 million in client and corporate funds. The NY state Supreme Court's Appellate Division overruled … read more.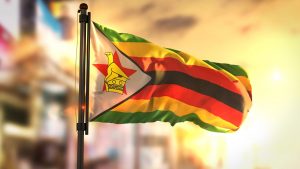 Zimbabwe's Battle To Control Currency Inadvertently Boosts Bitcoin Profile
Zimbabwe's deteriorating economic situation is forcing authorities to sign off on some desperate and controversial decisions. This includes the abrupt suspension of mobile money in the country as well as the recent designation of Zimswitch as a mandatory national payment … read more.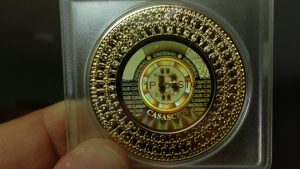 $424 Million and Numismatic Value: There's Only 20,000 Casascius Physical Bitcoins Left Unspent
For many years now physical bitcoins have been a very popular trend, but one specific type called the Casascius physical bitcoin collection has intrigued people for years. Last December, someone redeemed a 100 BTC Casascius bar and since then 560 … read more.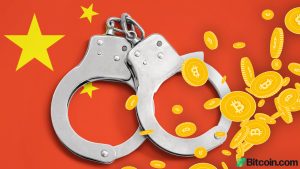 Chinese Authorities Confiscate $15 Million in Cryptocurrencies, Arrest 10 Scammers
Chinese authorities have seized cryptocurrencies worth about $15 million while bringing down a scam involving fake Huobi tokens. In addition, ten people were arrested while luxury cars and real estate were confiscated. The police in the Chinese city of Wenzhou, … read more.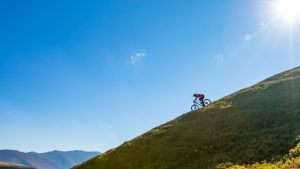 Bitcoin Prize For Winners Of South Africa Mountain Bike Race
About 150 mountain bikers will compete at this year's edition of the Munga MTB race in South Africa. The race will commence in the first week of December. The top three finishers in each category will share the 1.5 bitcoin … read more.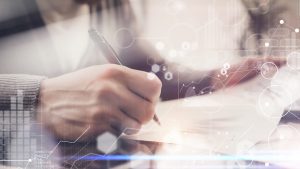 Bitcoin Script and Onchain Contracts: Two High-Level Programming Languages for Bitcoin Cash
Last May, the software developer and creator of revoke.cash, Rosco Kalis, released Cashscript version 0.4 that included a number of optimizations. Cashscript's new website highlights the high-level language that "offers a strong abstraction layer over Bitcoin Cash' native virtual machine, … read more.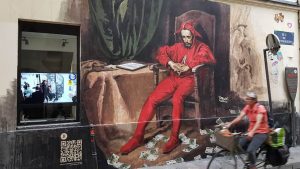 'Fiat and Money Printing' Street Mural Earns $500 in Bitcoin Donations in Five Days
A Parisian street artist is receiving hundreds of dollars every day in bitcoin donations from his painting that speaks about "fiat and money printing." Pascal Boyart's latest mural, "Confessions of a Red Jester", is a modern interpretation of the 1862 … read more.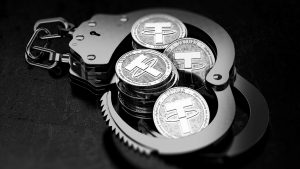 Tether Freezes Millions of Dollars USDT in 40 Addresses Amid Regulatory Pressure
Stablecoin issuer Tether has blacklisted 40 Ethereum addresses holding millions of dollars of the tether cryptocurrency, 24 of which were banned this year. This finding follows the Centre Consortium taking a similar action due to a request by law enforcement. … read more.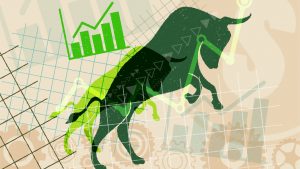 'Ferocious Rally': Weiss Ratings Bullish on Bitcoin, Price to Hit $70K Next Year
Weiss Ratings has outlined key reasons why investors should be bullish about bitcoin, seeing a "ferocious rally" with the price of the cryptocurrency expected to hit $70,000 next year. In addition, the Federal Reserve's massive money-printing and institutional investments into … read more.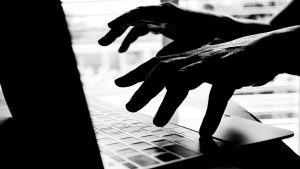 Youtube Helps Scammers Steal $130,000 in Bitcoin From Investors Daily: Report
Scammers raked-in $24 million in bitcoin during the first six months of 2020, according to a new report from crypto monitoring service Whale Alert. Cyber-thieves are finding it very easy to fool people of their bitcoin (BTC} because their schemes … read more.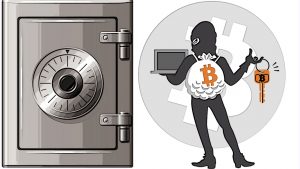 Crypto Exchange Cashaa Loses 336 Bitcoin Worth $3 Million to Hackers
Cryptocurrency exchange Cashaa says it has lost 336 bitcoin (worth around $3.1 million) to hackers. The London-based platform has now ceased all crypto-related transactions, including withdrawals and deposits, as investigations into the breach get underway. In a tweet on July … read more.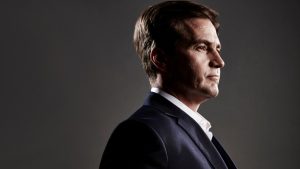 Deposition of Craig Wright's Wife Shows Little Understanding of Bitcoin Private Keys
According to a court filing on June 30, the Kleiman v. Wright case has postponed the jury trial until October 13 in the Miami Division courthouse. Meanwhile, a deposition stemming from Craig Wright's wife, Ramona Watts, shows that she has … read more.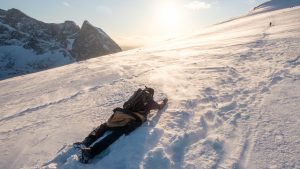 Bitcoin Difficulty Touches All-Time High, 120 Exahash of Hashpower Remains Strong
The network difficulty for the Bitcoin network spiked over 9.8% on Monday bringing the difficulty to its highest point ever. The record high of 17.35 trillion makes it much harder for bitcoin miners to profit. However, the overall Bitcoin network … read more.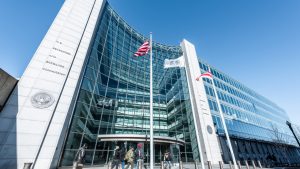 Abra Crypto App Charged by SEC for Transactions Affecting Thousands of US Stock and ETF Purchases
Abra cryptocurrency app has been charged by two U.S. regulators: the Securities and Exchange Commission (SEC) and the Commodity Futures Trading Commission (CFTC). The company has agreed to cease-and-desist orders as well as fines. The SEC says Abra's employees "effected … read more.